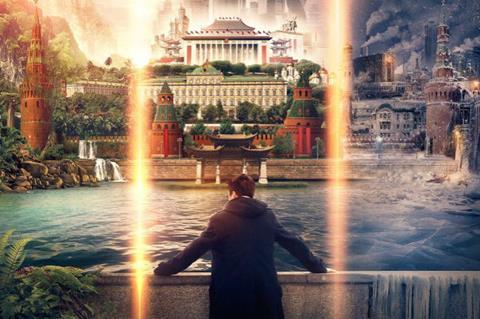 London-based sales agent Reason8 has boosted its European Film Market (EFM) slate with two new acquisitions and has also scored its first deals on sci-fi A Rough Draft.
The company has picked up international rights to Sam Hoffman's Humor Me, a comedy starring Jemaine Clement (Flight Of The Conchords) and Elliott Gould (Ocean's Eleven) that is currently on release in the US.
Director Hoffman is the creator of popular web series Old Jews Telling Jokes, which has since been adapted into a TV series.
Reason8 has also picked up children's fantasy adventure 2:HRS, which is written by Roland Moore and stars 2017 Children's Bafta winner Alhaji Fofana. The film tells the story of a slacker schoolboy who discovers that he only has two hours left to live. Producers are Andromeda Godfrey and Diana Juhr-De Benedetti.
Separately, Reason8 has also inked multiple deals on its upcoming fantasy thriller A Rough Draft, which it is screening in the market in Berlin. Ahead of the film's release via Sony/Columbia in Russia on March 15, the film has now sold to German-speaking Europe (Capelight Pictures), Baltics (ACME), Malaysia (Suraya Filem), and Vietnam, Indonesia and Taiwan (Purple Plan).
Reason8's EFM slate also includes Gareth Tunley's The Ghoul, Anton Sigurdsson's Women and Easter European comedy Dzidzio Contrabass.