The financier-producer has issued a statement professing its ignorance over allegations that laundered Malaysian money was used to fund The Wolf Of Wall Street.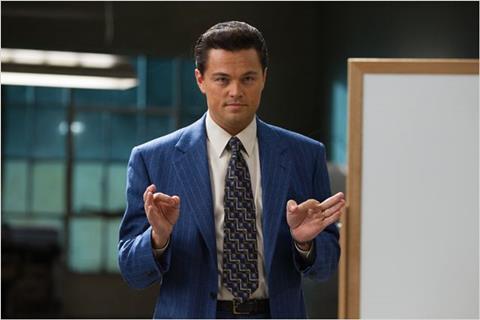 The US Department Of Justice (DoJ) on Wednesday brought a civil action against Red Granite in a bid to seize company assets.
The government suit includes the allegation that the company used money that was diverted from a Malaysian state development fund as part of a money-laundering scheme to finance Martin Scorsese's multi-Oscar nominee The Wolf Of Wall Street.
The filing with the US District Court for the Central District of California alleged that over the course of four years from approximately 2009 to "at least" 2013, individuals conspired to divert billions of dollars from the fund, which was "ostensibly created to pursue investment and development projects for the economic benefit of Malaysia and its people [.]"
The DoJ is seeking to seize a number of property assets it claims were "… involved in and traceable to an international conspiracy to launder money misappropriated from 1Malaysia Development Berhad (1MDB), a strategic investment and development company wholly-owned by the government of Malaysia."
Red Granite issued the following statement: "To Red Granite's knowledge, none of the funding it received four years ago was in any way illegitimate and there is nothing in today's civil lawsuit claiming that Red Granite knew otherwise.
"Red Granite continues to cooperate fully with all inquiries and is confident that when the facts come out, it will be clear that Riza Aziz [company co-founder and step-son of the Malaysian prime minster] and Red Granite did nothing wrong. Red Granite does not expect the lawsuit – which is limited to future proceeds generated by a single film, and which was not filed against Red Granite or any of its employees – to impact its day to day operations, and the company continues to move forward with exciting new projects."
No individual has yet been charged. Red Granite has been helping the government with its inquiries for some time and Deadline Hollywood was the first to report on the matter in February.
Martin Scorsese directed and Leonardo DiCaprio starred in The Wolf Of Wall Street, which earned five Oscar nominations after it was released in December 2013 and went on to gross $392m worldwide.