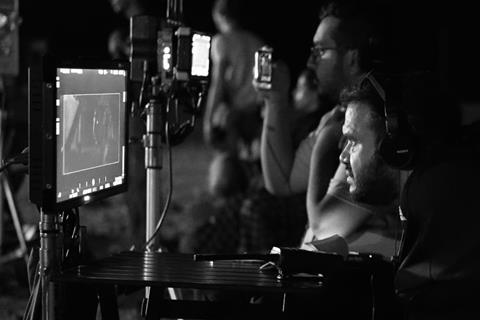 The Red Sea Film Festival Foundation has unveiled the 36 recipients of the Red Sea Fund's 2022 production and post-production funding cycles.
All titles are from Arab and African filmmakers, who will receive grants to help them complete films that shine a light on narratives and new talents emerging from the region.
Two films selected have previously received support at the development stage by the Red Sea Fund. Captain Mbaye from Rwandan filmmaker Joel Karekezi follows a UN observer sent to Rwanda as genocide breaks out. Karekezi's previous credits include drama The Mercy Of The Jungle, which scooped the top prize at Africa's biennale international film festival Fespaco in 2019.
Aicha is directed by Tunisian Mehdi M. Barsaoui, and won the $100,000 award for best feature film project in production at the 2021 Red Sea Souk project market. It revolves around a young woman living in a backwater in southern Tunisia who attempts to build herself a new life in the capital of Tunis after she is reported as having died in a tragic bus crash.
Yunan from Syrian Ameer Fakher Eldin participated in the Red Sea Souk project market in 2022. His previous feature The Stranger represented Palestine in the Oscars international feature race in 2021.
Female filmmakers to receive awards include Saudi Arabia's Haifaa Al-Mansour, Palestine's Annemarie Jacir, Tunisia's Kaouther Ben Hania and Palestinian-American Cherien Dabis.
Norah, a Saudi film shot in AlUla, directed by Saudi filmmaker Tawfik Alzaidi and produced by Paul Miller, is one of the 11 titles to receive a post-production grant, alongside Blacklight, which is directed by Karim Bensalah, of Algerian descent, and produced by Oualid Baha. It was among the winners at Venice Film Festival's Final Cut last year.
Red Sea funded films
Cycle 3 - Production
Mehal Sefari (Eth-Can-Den)
Dir. Abraham Gezahagne
The Wandering Souls Of Kinshasa (DR Congo-Fr) episodic
Dir. Dieudo Hamadi
Captain Mbaye (Rwanda)
Dir. Joel Karekezi
Sidi Kaba And The Gateway Home (Fr-Lux-Bel-Ger) animation
Dir. Rony Hotin
Aicha (Tun-Fr-Saudi)
Dir. Mehdi M. Barsaoui
Thank You For Baking With Us! (Pal)
Dir. Laila Abbas
Big Boys Don't Cry (Egy-Get) documentary
Dir. Muhammad Mustapha
Seeking Haven For Mr Rambo (Egy)
Dir. Khaled Mansour
Mime (Fr-Tun)
Dir. Kaouther Ben Hania
Hounds (Mor)
Dir. Kamal Lazraq
Amina (Mor)
Dir. Nora El Hourch
The Perfumed Hill (Mauritania-Fr-Lux-Tai)
Dir. Abderrahmane Sissako
The Vanishing (Alg)
Dir. Karim Moussaoui
Yunan (Ger-Saudi-Pal-Fr-It)
Dir. Ameer Fakher Eldin
Fifty Metres (Egy) documentary
Dir. Yomna Khattab
The Walled Off Hotel Vr Experience (Pal-Ger-Neth) immersive
Dir. Amer Shomali
She Was Not Alone (Iraq) documentary
Dir. Hussein Al-Asadi
Men In The Sun (UK-Greece-Neth-Pal-Den)
Dir. Mahdi Fleifel
The 67th Summer (Egy-Fr-Austria)
Dir. Abu Bakr Shawky
Habibi And I In Eden (Saudi-Qat) short
Dir. Sara Mesfer
Miss Camel (Saudi) animation
Dir. Haifaa Al Mansour
Al-Daar (Saudi)
Dir. Abdullah Bamajboor
3 Cold Dishes (Nig)
Dirs. Oluseyi Asurf, Apolline Traoure
All That's Left Of You (Ger-Pal-UAE-Egy-Qat-Cyp-Saudi)
Dir. Cherien Dabis
All Before You (Saudi-Pal-UK)
Dir. Annemarie Jacir
Cycle 4 - Post-production
Norah (Saudi)
Dir. Tawfik Alzaidi
Blacklight (Alg-Fr)
Dir. Karim Bensalah
Backstage (Mor-Tun-Bel-Fr)
Dirs. Afef Ben Mahmoud, Khalil Benkirane
Spring Came On Laughing (Egy)
Dir. Noha Adel
Hackers Of Borders (Tun-Fr-Ger-Leb) documentary
Dir. Mohamed Ismail Louati
Concrete Land (Jor) documentary
Dir. Asmahan Bkerat
Land Of Women (Egy-Fr-Den-Qat) documentary
Dirs. Ayman El Amir, Nada Riyadh
Thiiird (Leb) documentary
Dir. Karim Kassem
A City Below Zero (Iraq) documentary
Dir. Medoo Ali
A Fidai Film (Pal-Ger) documentary
Dir. Kamal Aljafari
Floating In A Vacuum (Tun)
Dir. Mohamed Ben Attia