The largest exhibitor in the US has declined to take part in Paramount's bid to shorten the traditional 90-day window between theatrical and home entertainment viewing.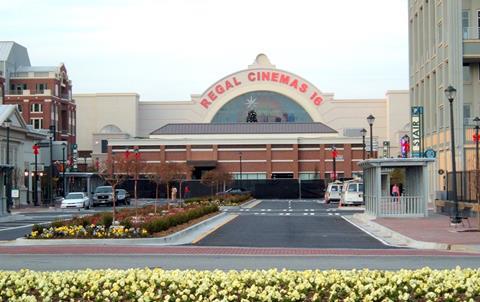 Regal Entertainment Group CEO Amy Miles told investors in a Q2 conference call the chain would not be following AMC Theatres and Canada's Cineplex Entertainment in joining Paramount.
Earlier this month the studio announced the deal to digitally release Paranormal Activity: The Ghost Dimension and Scout's Guide To The Zombie Apocalypse 17 days after the theatrical footprint falls below 300 sites.
We appreciate Paramount's willingness to seek exhibitor input and provide for exhibitor participation in certain ancillary revenues as they evaluate alternative distribution models," Miles said. "However the parameters of the current proposal, both economic and structural, simply do not make sense for us given the potential risks to the long-term health of our business. As has been the case historically, we will utilise our screens to exhibit films distributed using a traditional distribution model that respects the existing theatrical window."
The plan allows participating theatres a split of the digital revenue although Paramount has declined to elaborate. According to reports five smaller theatre groups have signed on to the experiment.
The films are minor compared to the tentpoles on the slate but industry observers said the move could be significant if it catches on, while one buyer told Screendaily a pact such as this had merely been "a matter of time."