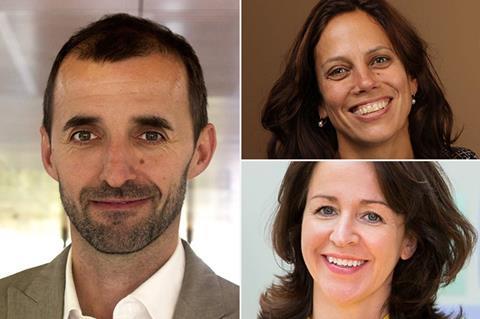 The upcoming Restart Conference (May 18-20) will hear how UK filmmakers and companies can get the most out of the new £7m UK Global Screen Fund. Financed by the DCMS and administered by the BFI, the Fund aims to help UK content and companies reach international audiences.
Neil Peplow, director of international affairs at the BFI, will outline how the fund will work in practice, how to apply and what success will look like at the end of the first pilot year.
He will be joined by Elizabeth Karlsen, producer and co-founder of Number 9 Films and Grainne McGuinness, creative director, of Northernn Ireland-based anmiation company Paper Owl Films, to talk about the value of international co-production and co-operation.
The live panel, chaired by Screen International deputy editor Louise Tutt, will take place online at 14.00 BST on May 18.
Organised by Media Business Insight (MBI), publisher of Screen and Broadcast, the three-day virtual industry conference will see a number of sessions discussing the impact of the pandemic on the industry and how it can move forward, successfully navigating its way into the future. Find out more here.
The conference is free to attend for subscribers of MBI's leading media brands: Screen international, Broadcast, KFTV, Broadcast Intelligence, Commissioners Index and Production Intelligence.
To claim your free subscriber pass for the event, head to the website, register your interest and the team will be in touch. For non-subscribers there are ticket options available from £75, more details can be found on the registration page.
Restart is sponsored and supported by ScreenSkills, the BFI, the British Film Commission and Centtrip.
Restart Conference