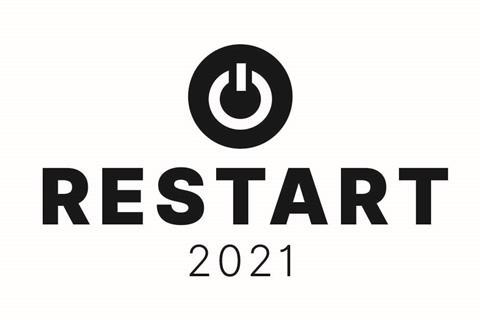 The three-day virtual industry conference titled Restart, organised by Media Business Insight (MBI), publisher of Screen International, kicks off today (May 18).
The conference runs May 18-20 and is free to attend for subscribers of MBI's leading media brands: Screen international, Broadcast, KFTV, Broadcast Intelligence, Commissioners Index and Production Intelligence.
Restart will see a number of sessions discussing the impact of the pandemic on the industry and how it can move forward, successfully navigating its way into the future. Find out more here.
The line-up of speakers includes Daniel Battsek (director, Film4), Rose Garnett (director, BBC Film), Tim Richards (co-founder and CEO, Vue Cinemas), Clare Binns (joint managing director, Picturehouse Cinemas), Lizzie Francke (editor at large, BFI Film Fund), Tim Bevan (co-chairman, Working Title Films) and Alison Owen (partner, Monumental Pictures).
Topics to be discussed during Restart include audience retention and engagement; UK and international production and financing and funding.
To claim your free subscriber pass for the event, head to the website, register your interest and the team will be in touch. For non-subscribers there are ticket options available from £75, more details can be found on the registration page.
Restart is sponsored and supported by ScreenSkills, the BFI, the British Film Commission and Centtrip.