Michael Cimino's epic Western Heaven's Gate is due to return to UK cinemas with a digitally restored director's cut.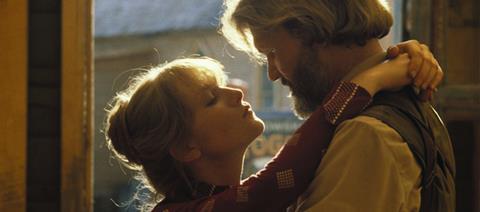 Cimino supervised a full picture and audio restoration of the 1980 film, starring Kris Kristofferson, and distributor Park Circus will release it for MGM Studios on August 2 at London's BFI Southbank and selected cinemas throughout the UK.
The restored version has previously been screened at film festivals in Venice, New York and Glasgow.
Set in 1890, Heaven's Gate stars Kristofferson as a sheriff who attempts to protect immigrant farmers from rich cattle barons. The cast also includes and Isabelle Huppert, Christopher Walken, Jeff Bridges and John Hurt.
When originally released, Cimino's 219-minute version was cut to 149-minutes and made just $3m at the US box office against its $44m budget.
Thirty years later, the Deer Hunter director has overseen a full colour correction, picture and audio restoration. The resulting 216-minute version has removed the intermission card and music, as well as making some scene trims.