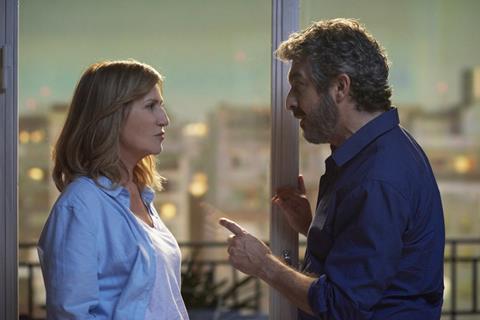 Argentinian rom-com An Unexpected Love (El Amor Menos Pensado) starring Ricardo Darín and Mercedes Morán will open the Panama International Film Festival on April 4.
Patagonik artistic director Juan Vera made his directorial debut on the film from Patagonik Film Group and Kenya Films about a couple who separate after 25 years of marriage, triggering much soul-searching about love and the passage of time.
Vera and Daniel Cupado wrote the screenplay. Darín produced alongside his son Chino and Vera. Morán won last year's Karlovy Vary best actress award for Florianópolis Dream.
An Unexpected Love will screen in the festival's Portal Iberoamericano programme. Last year it opened the 66th San Sebastian International Film Festival.
IFF artistic director Diana Sanchez said, "We're very happy to present as our opening film this fun comedy and especially happy that Ricardo Darín, one of the most relevant and renowned Latin American actors, is coming back to our festival.
"His films The Secret In Their Eyes, winner of the best foreign language Oscar, White Elephant, and Carancho are a sample of his excellent career. It's an honour to have him back for our opening night."
IFF Panama runs from April 4-10. Earlier this week festival brass unveiled the international programme.