Actor will receive the Peter J. Owens Award for excellence in acting at upcoming festival.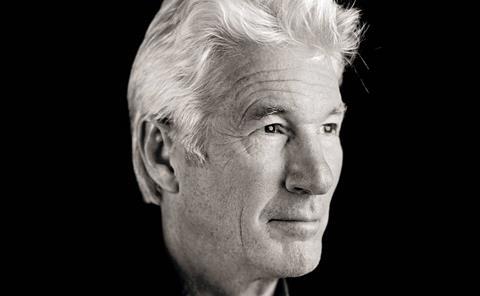 Richard Gere will be the recipient of this year's Peter J. Owens Award for excellence in acting at the San Francisco International Film Festival.
The award will be presented at the Film Society Awards Night on April 27, where the recipients of the Irving M. Levin Directing Award, the Kanbar Award for excellence in storytelling and the George Gund III Craft of Cinema Award will also be honoured.
Gere will be publicly honoured at An Evening with Richard Gere on the previous day [April 26] which will include an onstage interview and will be followed by a screening of his latest film, Oren Moverman's Time Out of Mind.
San Francisco Film Society executive director Noah Cowan commented: "Richard Gere is one of cinema's few unmistakable icons, a powerful connection to the heart of Hollywood history. But when we saw his extraordinary performance in Time Out of Mind, we were instantly reminded of something else—that he is an intoxicatingly gifted actor, capable of extraordinary depth and subtlety."
He continued: "We anticipate continuing acclaim for Gere now and through the awards season."
Previous recipients of the award include Jeremy Irons, Harrison Ford, Judy Davis and Terence Stamp.