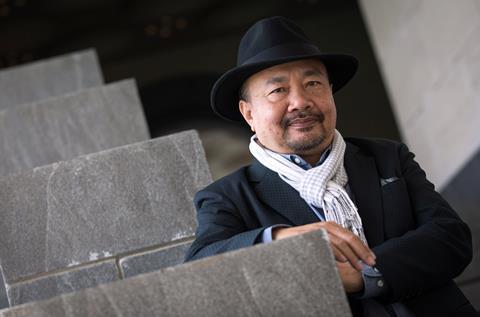 Cambodian director Rithy Panh has expanded on his resignation from the Cannes TikTok short film jury.
"The difficulty is that TikTok is a marketing-focused company and fails to understand creators and their independence," said Panh in an interview with French publication L'Obs.
"They kept asking me for reports on our progress, even though we hadn't even seen each other."
Panh, who resigned from the jury earlier this week, said his decision was not a reflection of the quality of the films, but rather a result of too much interference from the sponsor.
"It is not a question of denigrating the creations, which were all interesting, only to choose between the big professional team with big means, 20 extras and a director of photography, and the little guy who filmed his friends with great poetry and a committed message, I think we should reward the second film," said Panh
TikTok is an official partner of Cannes this year, and has funded #TikTokShortFilm, a competition for films created for the platform between 30 seconds and three minutes in length.