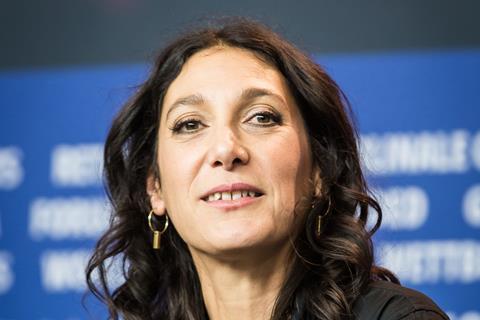 French-Iranian director Emily Atef, who is in town with her Un Certain Regard title More Than Ever, is gearing up to shoot her next film Someday We'll Tell Each Other Everything.
Newcomer Marlene Burow leads the cast opposite Felix Kramer.
The German-language production will begin filming in Germany in three weeks, produced by Karsten Stöter for Rohfilm Factory, who produced Atef's seven-time German Film Award winner 3 Days In Quiberon. All funding has come from Germany and Stöter is in Cannes to finalise additional finance.
Atef described the film as "a love story going against the tide, of a 17-year-old girl and a 40-year-old guy during the first summer after the [Berlin] wall came down. It's very minimalistic dialogue, very visual and very sexual."
The film depicts the age-gap relationship from the perspective of the younger girl. "A lot of people said 'after #MeToo we cannot show a film about a younger girl and a 40-year-old guy – not possible," said Atef. "But how many films do we see about the lust of young men? But no, a young girl cannot be lustful – she's pure, she doesn't have these feelings.
"Which is nonsense; as a feminist, we need to tell that; who is society, saying 'after #MeToo you're not allowed to tell these stories'? That's going against #MeToo! We as women are allowed to tell stories of women who do not take the right decision, women who aren't very sympathetic."