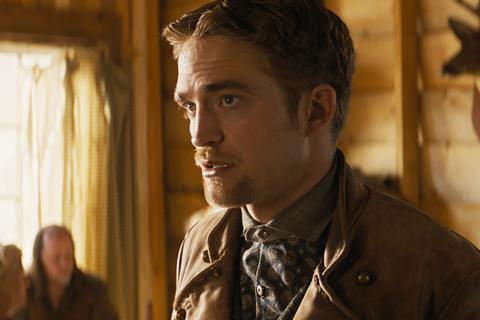 Robert Pattinson said he is now "cautious" of appearing in big-budget films during a press conference at the Berlin Film Festival.
The actor was promoting Berlinale competition title Damsel, directed by David and Nathan Zellner and co-starring Mia Wasikowska.
He said: "The only reason why I'm cautious about big franchise things is you can't make them 'R rated'. It's [also] the budget restrictions. If you have a really big budget, there's more people on you saying: 'you have to do it this way or your fired'. Whereas if you keep a budget contained within a certain level, and people think they are okay getting their money back, then you can experiment more with your performance."
The actor, who has segued from the Twilight franchise to indie fare such as Good Time, Cosmopolis and The Lost City Of Z in recent years, said he believes there has been a "resurgence" in the independent film world.
Pattinson: "You see lots more independent cinema chains opening. It seems like there's been a resurgence. A few years ago everyone was really scared when all the streaming services came out - they were absolutely terrified that that would be the end. But it seems to me that there's a bunch of new studios… mid-budget filmmaking is coming back."