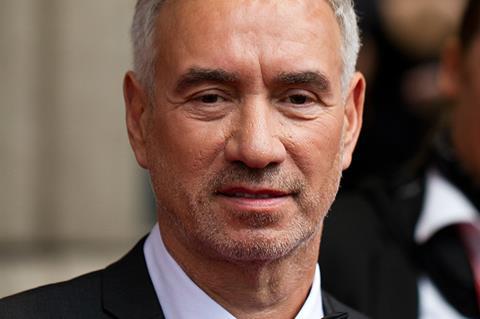 Leading independent buyers have responded to the highly ambitious sales package brought to Cannes by AGC Studios and CAA, snapping up a swathe of territories on Roland Emmerich's $150m sci-fi Moonfall.
Fired up by a buyers presentation from Emmerich at the Carlton this week, the film has gone for high prices in Latin America, Spain and Portugal (Sun Distribution Group), Italy (IIF), Benelux (DFW), CIS (Central Partnership), and Eastern Europe (Vertical Entertainment).
Further deals closed in Middle East (Selim Ramia & Co.), Taiwan (Longshang), Thailand (Sahamongkolfilm), Hong Kong (Edko), Indonesia (Prima Cinema), India (PVR Pictures), and airlines (Echo Lake Distribution).
KKR previously acquired rights in Germany and Switzerland. Multiple bids in remaining territories will play out in the coming days, and buyers in the US and China are circling.
Emmerich wrote the screenplay with Harald Kloser and Spenser Cohen about a ragtag team dispatched to prevent the moon from smashing into earth after it spins off its orbit.
The filmmaker took the opportunity at the presentation to show Midway footage. AGC Studios brought the Second World War tentpole to Cannes last year and sold out the world. Lionsgate will distribute in the US on November 8, and the independents acquired international rights.