EXCLUSIVE: Marit van den Elshout will take over the Hubert Bals Fund from the outgoing Iwana Chronis.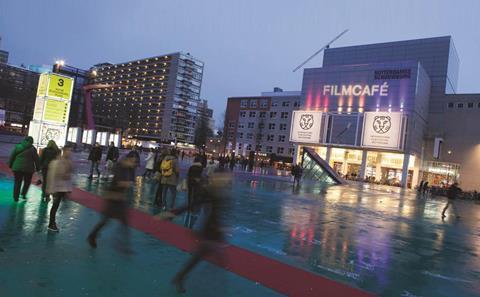 Building up to its 46th edition in 2017, International Film Festival Rotterdam (IFFR, Jan 25 - Feb 6) has reshuffled its festival team.
Head of industry and co-production platform CineMart Marit van den Elshout will now also oversee the Hubert Bals Fund, taking over from the departing Iwana Chronis who will move on from the festival after the next edition.
Elsewhere, head of programme Chris Schouten will take on responsibility for supervising IFFR's distribution initiatives, and festival programmer Bianca Taal will take over IFFR's Talent Development schemes.
Brave Talks coordinator Müge Demir and shorts programmer Julian Ross have both been promoted to the programming team, with a focus on Asia.
Jenny Canters, formerly of Benelux distributor Lumière, has joined IFFR to handle international press. Other new hires include Fiscal Peters as head of marketing and Susan Gloudemans as funding development senior.