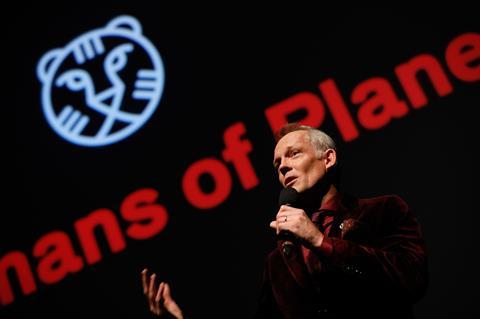 The International Film Festival Rotterdam kicked off its 47th edition last night (Jan 24) with an impassioned speech from festival director Bero Beyer.
Beyer addressed what he described as the "pattern of widespread abuse and often quite criminal sexual misconduct, committed almost exclusively by white middle-aged heterosexual men of power or status in the film industry."
"It's hard to say what's more disturbing: The fact that anyone ever considered this behaviour to be acceptable, that so many were willing to look the other way and pretend it wasn't going on," Bero commented of the recent spate of industry scandals.
"It matters who tells the story and it matters who we see on our many screens. Too often history is written by the so-called winners, but mostly by bullies and mostly by men. So, if IFFR is part of the film industry: Who should we give the camera to? Who should hold the microphone? Who should be seen on the big screen? Men? Sure. But should we give the stage only to yet another white middle-aged, mostly heterosexual male? Not at IFFR, we don't!"
The themes in Beyer's speech were picked up on by Janneke Staarink, managing director, who talked of how IFFR can "enlarge" its role as a partner for independent female filmmakers. "Which means among other things, that we intend to find a better financing structure for them. Starting with the ladies in the room tonight, remember this name: Tigress."
Female focus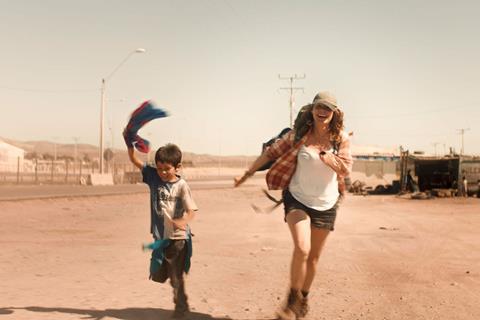 This weekend, the festival will present a line up of six films in IFFR Live, all of which are directed by women: Messie And Maude (La Holandesa) by Marleen Jonkman, starring Rifka Lodeizen; Susanna Nicchiarelli's Nico 1988; Olga Chajdas's Nina, Lisa Brühlmann's Blue My Mind, Gabriela Pichler's Amateurs and Deborah Haywood's Pin Cushion. These films will be simultaneously screened in Rotterdam, on the festival's VoD platform, and at cinemas across the world.
Among guests expected in Rotterdam over the next ten days are legendary actress Charlotte Rampling, who is at IFFR to support Andrea Palloro's Hannah and who will be giving a talk today (Jan 25); British satirist Armando Iannucci, whose The Death Of Stalin, closes the festival; Lucrecia Martel, whose Zama screens in IFFR's Perspectives strand and who will be giving a masterclass; Paul Thomas Anderson, whose Oscar nominated feature Phantom Thread will screen to a live orchestra accompaniment; Paul Schrader, who will be presenting his latest feature, Dying Of The Light; and Czech animation veteran, Jan Svankmayer, who will be presenting his latest film, Insect.
Other notable Dutch premieres include the new Taiwan-set feature from David Verbeek, An Impossibly Small Object, which play in the Big Screen competition; Digna Sinke's essay film Bewaren, and artist (and former IDFA director) Barbara Visser's film, The End Of Fear.
One of the festival's more intriguing initiatives, SLEEPCINEMAHOTEL, has been hatched by Palme D'Or winner Apichatpong Weerasethakul. A film installation where guests can spend the night, the hotel is being set up at World Trade Centre Rotterdam as part of the festival's Art Directions programme. Images of sleeping animals and humans will be projected continually.
African cinema is also in the spotlight at Rotterdam this year. Among guests in the Doelen for opening night were members of the Nest collective from Nairobi, Kenya, who will be co-hosting the theatre-film-talk and music event Bridging the Cap on Sunday afternoon where the past and future of Pan-African cinema will be debated as part of the Pan African Cinema Today.