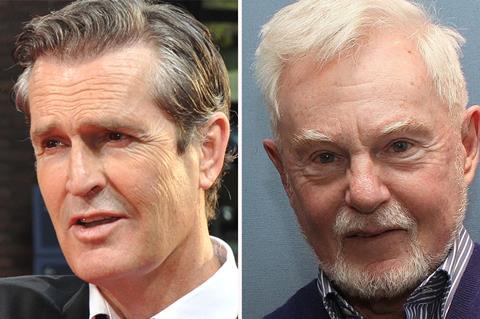 Rupert Everett and Derek Jacobi have joined Cayenne Pepper Productions' historical drama Swords And Sceptres.
Nathaniel Parker, Ben Lamb, Jodhi May and Devika Bhise have also joined the project, which shoots in India, London and Morocco.
Renowned choreographer and dancer Swati Bhise makes her feature debut as director on Swords And Sceptres. She is the CEO of Cayenne Pepper Productions and wrote the script alongside Devika Bhise and Olivia Emden.
The film will also star Indian actors Nagesh Bhonsle, Yatin Karyekar, Milind Gunaji, Arif Zakaria and Ajinkya Deo. Charles Salmon (The Railway Man) will co-produce.
The project tells the true story of Rani Lakshmibai, the Queen of Jhansi who led her army against the British East India Company in the Sepoy Mutiny in 1857.
Principal photography began on 14 October in India, with production moving on November 15 to London and Morocco.
Cayenne Pepper Productions (CPP) is a film production company based in Hong Kong. Swati Bhise of CPP was executive producer of The Man Who Knew Infinity starring Jeremy Irons, Dev Patel. CPP also distributed the film in India, in conjunction with PVR Entertainment.