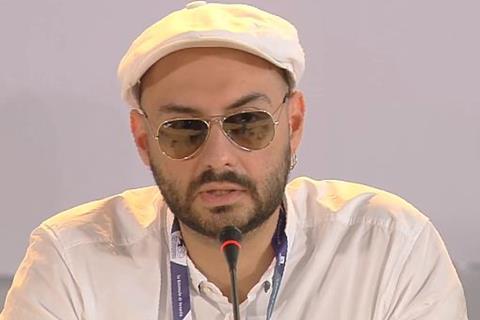 Russian director Kirill Serebrennikov, who missed the Cannes premiere of his film Leto last year because he was under house arrest in Moscow, is gearing up to shoot his new feature Petrov's Flu.
Adapted from a prize-winning novel by Alexey Salnikov, it is about a flu-ridden family of nobodies in post-Soviet Russia, who live out their ordinary days with extraordinary secrets.
The husband is a plumber who transforms humdrum moments into wonderfully weird Japanese comic strip scenarios. His wife is a librarian with a penchant for killing abusive men with her kitchen knife.
Serebrenniko was freed from house arrest on April 8, after nearly two years of confinement, having been detained on the set of Leto in August 2017.
He wrote the screenplay for Petrov's Flu while confined in his Moscow home. No shoot dates have been set as yet.
It is a co-production between Serebrennikov's long-time producer Ilya Stewart at Moscow-based Hype Film and France's Logical Pictures and Charades as well as Swiss company Bord Cadre. Charades is also handling world sales.
"It's a story of our daily struggles and how we get lost in them," the director explained. "It is also the story about finding one's identity. But more than anything it is the story of how even the most mundane situations can become something extraordinary, however simply on a bus could be the first step of a great adventure."