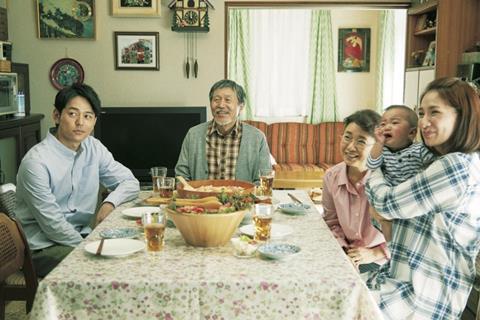 Japanese filmmaker Ryota Nakano's The Asadas has been sold to France's Art House Films, NK Contents in South Korea and Cai Chang International in Taiwan.
The film, inspired by the life of celebrated photographer Masashi Asada, is handled internationally by its production company Bridgehead for European territories and by its distributor Toho for the rest of the world.
Starring Kazunari Ninomiya (Letters From Iwo Jima) and Satoshi Tsumabuki (The Assassin), the film was released theatrically in Japan on October 2, 2020, where it topped the box office on its opening weekend and went on to gross more than $10m.
Asada won awards with his photography in which he depicted himself and his family acting out their dream professions and ambitions. He also volunteered in an initiative to recover and clean family photos saved after the earthquake in Japan in 2011.
Nakano's credits include acclaimed dramas such as Her Love Boils Bathwater (2016) and A Long Goodbye (2019). Bridgehead was established by leading producer Shinji Ogawa, whose credits include Daishi Matsunaga's Pieta In The Toilet, Isao Yukisada's River's Edge and Tran Anh Hung's Norwegian Wood.