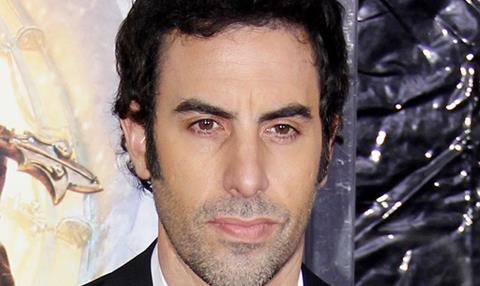 Sacha Baron Cohen has been cast as 1960s Israeli spy Eli Cohen in The Spy, the upcoming dramatic limited series for Netflix and French channel group OCS.
Gideon Raff, creator of Prisoners Of War, the Israeli model for US drama Homeland, is writer and director of The Spy and Legende Films and Alain Goldman are producing. The series will debut outside of France on Netflix.
Legendary spy Cohen lived undercover in Damascus in the early 1960s, spying for Israel and embedding himself in Syrian high society. He rose through the ranks of Syrian politics and influenced the shaping of the modern Middle East.
Together with his wife Isla Fisher, Baron Cohen in 2015 donated $1m to two charities operating in Syria. The British comedian and film-maker last appeared on the big screen in 2016's Alice Through The Looking Glass. His last TV role was in Eastbound & Down in 2013.
Raff, winner of two Emmys for writing and executive producing Homeland, is currently completing feature The Red Sea Diving Resort, which he wrote and directed, and continuing to work on Homeland, which recently started its seventh season on US network Showtime.
Legende has produced features including La Vie En Rose and Mustang, as well as 2014 mini-series Resistance, co-produced with Gaumont for TF1.