Studio could be located in Dagenham, according to London Mayor.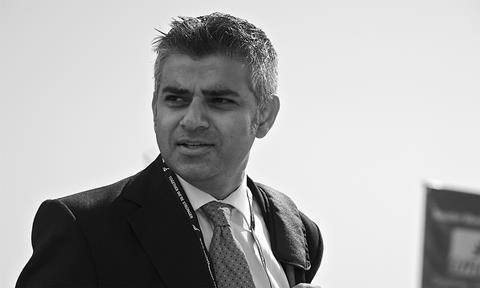 The mayor of London Sadiq Khan has appointed a team of consultants to produce a feasibility study for a planned major studio in Dagenham in East London.
BBP Regeneration, SQW and Richard Miller from the University of Hertfordshire will work on the study. The eventual plan is to develop a new studio that will enable London to host a greater number of international films and TV shows simultaneously.
The mayor will also work with Creative Skillset and Film London to help develop career routes into the creative industries to bolster the crew pool for both the capital and the UK as a whole.
A Cultural Infrastructure Plan will be launched next year identifying what London needs in terms of skills and assets to sustain its position as a "cultural power house" in the coming years.
"We need to ensure we continue to attract the brightest, most diverse creative talent to London and we need to invest in the kind of physical infrastructure that will ensure our city remains competitive on the global stage," Khan said.
Brexit
Adrian Wootton, CEO of Film London and the British Film Commission, added that efforts would be made to ensure that the UK's eventual Brexit deal would not hamper the flow of skilled individuals into Britain's production industry. This will be especially pertinent for the visual effects sector, which benefits massively from a huge number of nationalities working together in London.
"This is a pivotal time for London's screen industries," Wootton said. "In terms of skills, talent, studio space and sheer creativity we're very much at the top of our game and in high demand from major productions who want to base their film and TV projects here.
"Our priority has to be sustaining this success and, as the mayor told us this morning, he's absolutely committed to retaining London's position as one of the best places in the world to make great content."
The falling value of the pound has benefitted the UK's creative sector since last summer's Brexit vote and Wootton added that Britain could have greater flexibility to further sweeten its filming incentive offerings upon eventually leaving Europe.