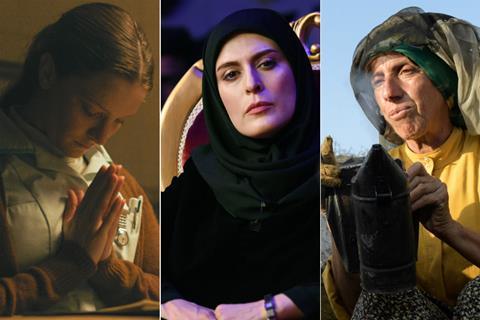 France, opening Wednesday October 7
Mainstream French comedies and dramas topped the release schedule in France once again this week, in the absence of US studio titles.
The biggest release of the week was romantic comedy The ABCs Of Love for UGC Distribution on some 480 prints. Rising star Vincent Dedienne plays a thirtysomething babysitter, who unwittingly gets entangled in the parent teacher association of the school that his nine-year-old charge attends but finds love along the way.
Other local features included long triangle drama Dreamchild, starring Jalil Lespert, Louise Bourgoin and Mélanie Doutey on around 200 prints for Paname.
Another major release of the week was Japanese director Takashi Yamazaki's action and adventure themed feature-length animation Lupin III. The First on 338 prints for Japanese animation specialist Eurozoom. Based on a popular Manga series, it revolves around modern-day master thief Lupin III, grandson of cult French literary figure Arsène Lupin.
New US titles were not completely absent with Alba Films rolling out Tim Hill's Robert De Niro starring comedy War With Grandpa on some 350 prints.
Further non-French language titles hitting screens included UK filmmaker Natalie Erika James's debut horror picture Relic on 200 prints for Star Invest Films France.
A raft of award-winning festival hits have also launched. Iranian director Massoud Bakhshi's slick social thriller Yalda, which won the world cinema dramatic competition jury prize at Sundance earlier this year, came out on 87 prints for Pyramide Distribution.
Argentinian filmmaker Mauro Delpero's drama Maternal, which debuted in competition at Locarno in 2019, winning a special mention, was released on 69 prints by Memento Films Distribution.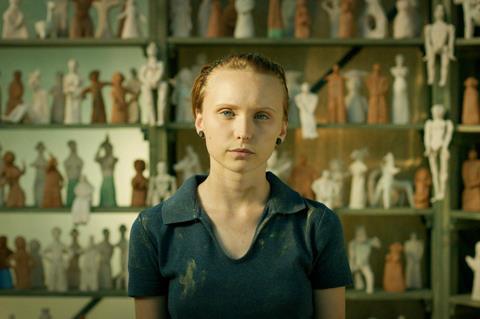 Bulgarian director Svetla Tsotsorkova's first feature Sister, which garnered a special mention in San Sebastian's New Directors competition in 2019, also launched on five screens for Tamasa Distribution.
Italy, opening Thursday October 8
01 Distribution keeps pushing the comedies from its slate out in theatres in an effort to boost moviegoing. This week is the turn of Umberto Carteni's Divorzio A Las Vegas, a local film with romantic lead Giampaolo Morelli (I Can Quit Whenever I Want) and local tv star Andrea Delogu.
Venice closing film You Came Back starring Valeria Golino (Portrait Of A Lady On Fire) and Stefano Accorsi (Italian Race), directed by Stefano Mordini (The Invisible Witness), is distributed by Warner Bros Italy.
Fandango is releasing the comedy Paradise, Davide Del Degan's feature debut; while Academy Award-nominated documentary Honeyland by Tamara Kotevska and Ljubomir Stefanov is coming to theatres thanks to Stefilm International.
BIM is distributing the French comedy Arab Blues, which premiered in 2019 Venice Days, directed by Manele Labidi.
Roy Andersson's drama About Endlessness which premiered in Venice in 2019 is distributed by Wanted.
Germany, opening Thursday October 8
With US majors absent again from the week's list of opening films, Tobis Film steps into the breach with Todd Haynes' legal thriller Dark Waters, starring Mark Ruffalo and Anne Hathaway, which screened at Filmfest Hamburg and Film Festival Cologne ahead of its German theatrical release.
Comedy is also a popular genre among this week's releases, with German director Marc Rothemund's Es ist zu deinem Besten, a remake of the 2017 Spanish comedy Es por tu bien (Studiocanal); and Jean-Paul Salomé's Mama Weed starring Isabelle Huppert as a translator working for the police who gets involved in the other side of drug dealing (Neue Visionen).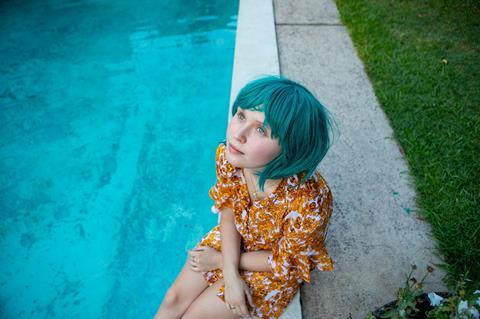 X Verleih has Shannon Murphy's coming of age drama Babyteeth; Splendid opens Korean filmmaker Yeon Sang-ho's horror thriller Peninsula, the sequel to his Train To Busan; while Grandfilm brings French master Bertrand Bonello's Zombi Child to German screens.
This week's line-up is rounded off with two German documentaries: Therese Koppe's graduation film from the Film University Babelsberg Konrad Wolf, The Quiet Resistance, about two women looking back on 40 years of an eventful life together (Salzgeber); and Marc Uhlig's feature documentary debut Unser Boden, unser Erbe about sustainable agriculture (W-Film).
UK, opening Friday October 9
This weekend's new titles are the first to be released since Cineworld announced the temporary closure of its 127 UK and Ireland sites (including the Picturehouse chain), effective today (Friday 9).
Distributors will be looking keenly at the performance of Studiocanal's Saint Maud, which opens in 340 locations across the UK today.
Directed by Rose Glass and starring Morfydd Clark (both Screen Stars of Tomorrow in 2018 and 2016 respectively), the religious horror was one of the buzziest titles to emerge from last year's Toronto Film Festival, with A24 and Studiocanal taking US and UK rights shortly afterwards.
Clark stars as a Welsh palliative care nurse in an English seaside town who, as a born-again Catholic, believes she has been sent to save her latest patient.
Universal is conducting its own mid-level release, of Miranda July's Kajillionaire on more than 225 screens. Produced by Megan Ellison's Annapurna Pictures and Plan B Entertainment in the US, the drama follows a woman whose life is turned upside down when her criminal parents invite an outsider to join them on a major heist they're planning.
The film debuted at Sundance in January and had a digital premiere as part of the BFI London Film Festival on Wednesday, October 7.
Vertigo Releasing is continuing its strong record of post-lockdown releases with Unjoo Moon's I Am Woman, a biopic of Australian musician and activist Helen Reddy, who died aged 78 last week. Tilda Cobhan-Hervey, Evan Peters, and Danielle Macdonald star in the Australian feature, which Vertigo is screening in 33 locations.
Modern Films is conducting a four-location physical release for Halina Dyrschka's artist documentary Beyond The Visible - Hilma af Klint, as well as partnering with 14 cinemas and 15 gallery and organisational partners for the virtual release.

Rep distributor Park Circus is rereleasing 1993 Disney comedy Hocus Pocus starring Bette Midler and Sarah Jessica Parker; while National Amusements is distributing Katsuhiro Ôtomo's 1988 anime title Akira in 100 locations; and Vue Entertainment is playing kids animation Hey Duggee At The Movies.
Event cinema releases include CinemaLive's Three Tenors: Voices For Eternity, which debuted on Tuesday 6; and Trafalgar Releasing's Romeo And Juliet – Bolshoi Ballet 2020, screening on Sunday 11.