EXCLUSIVE: Body provides a voice for the UK sales sector during uncertain times.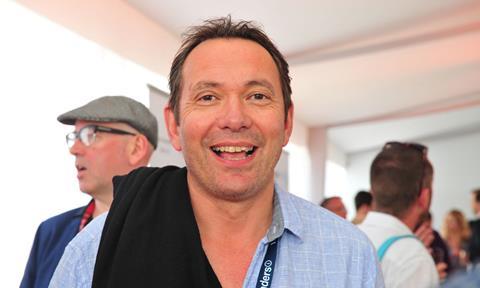 Sales company trade body Film Export UK has elected a new five-person board including two UK sales company heads originally from mainland Europe.
They are: Natalie Brenner (Metro International), Caroline Couret-Delègue (Truffle Pictures), Simon Crowe (SC Films International), Nicole Mackey (HanWay Films), and Fabien Westerhoff (Film Constellation).
Chair Simon Crowe (pictured) said: "I'm gratified to steer such an excellent group of fellow directors but slightly daunted to be providing a voice for the UK sales sector at a time with so many challenges for independent film.

"Film Export UK provides great help to its members with practical programmes like the umbrella stands at markets and through our partnerships with BFI, Department for International Trade and others, but there are many other pressing issues to address."
On the subject of the Digital Single Market, Crowe said: "We have watched this legislation coming down the track for a while and now it is pulling into the station we are still reluctant to get on board."

On the impact of Brexit on the UK independent film industry, he added "We sympathise with the buyers' frustration that they cannot tell whether British films they are beginning to talk about with us will qualify for Creative Europe support two years from now.

"It is certainly not too early to start talking about a Plan B for the P&A support of UK films in European and other international markets. The outcome of the Brexit of negotiations on freedom of movement will also have massive significance for our member companies."
Couret-Delègue added: "Despite all these uncertainties, the UK is a great place to make films in and sell them from with the particular strength of London being the cosmopolitan atmosphere reflected in the diversity of the sales companies' staff.

"The administrative relationship may change but the UK is still culturally European and I think the election of Fabien and I reflects a gesture of faith in that view from our sales community peers."