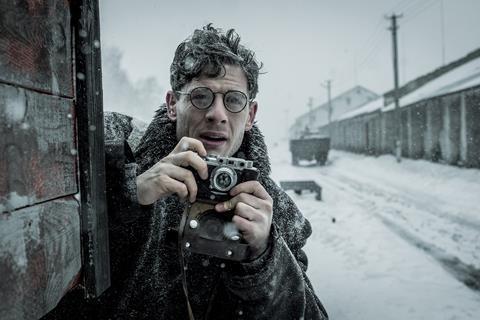 Agnieszka Holland's Mr Jones, her drama starring James Norton and Vanessa Kirby, has had its North American rights bought by Samuel Goldwyn Films.
The film premiered at the Berlinale this year in competition. Peter Sarsgaard also stars in the feature, which follows an ambitious young journalist (Norton) who travels to Moscow to uncover the truth behind the propaganda machine pushed by Stalin's Soviet Union.
London-based sales agent WestEnd Films handles world sales and struck the deal alongside Endeavor Content, which co-represented North America on the title.
WestEnd has also now sold rights on the film to the UK (Signature), Australia and New Zealand (Rialto), Scandinavia (Another World), Japan (Happinet), Spain (Twelve Oaks), Portugal (Outsider), Greece (Spentzos), Middle East (ECS), Ex-Yugoslavia (Fox Vision), Bulgaria (Art Fest), India (PVR) and airlines (Cinesky). Kino Swiat will release the film in Poland and MMD Distribution in Ukraine
Producers were Poland's Stanislaw Dziedzic, Andrea Chalupa and Klaudia Smieja with Leah Temerty-Lord of Canada's Parkhurst, Angus Lamont of Scottish company Crap Apple Films and Egor Olesvo of Ukrainian company Kinorob. Andrea Chalupa wrote the screenplay.
"I'm extremely happy that North American audiences will have a chance to discover this story that has long been hidden from the world. It's an important chapter of history that demands justice, one we must learn from before it's too late," said director Holland on the deal.