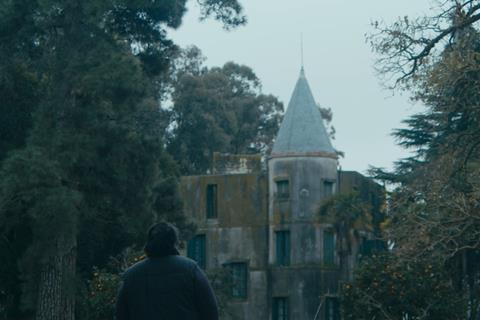 Argentinian director Martín Benchimol's first solo documentary The Castle is among the six titles selected for San Sebastian's WIP Latam which supports Latin American films in their post-production stages.
The Castle follows a mother and daughter in their final months living together in an inherited, but rundown, mansion. Benchimol, with co-director Pablo Aparo, won best mid-length documentary at IDFA in 2017 with The Dread.
The line-up also includes Davi Pretto's Brazilian project Casa No Campo about a daughter returning to her family's remote ranch with her new French husband. Pretto's last two films premiered in the Berlinale's Forum section and Casa No Campo was selected for Proyecta at Ventana Sur in 2019.
WIP Latam's six projects come from Argentina, Brazil, Chile, Colombia and Mexico, and will screen to industry professionals between September 19-21, competing for the WIP Latam Industry award (which helps with post-production) and the EGEDA Platino Industria Awards (worth €30,000). Films that are majority Brazilian productions can also compete for Projeto Paradiso which offers a first prize of $10,000 and second prize of $5,000.
The section also includes the debut film from Chilean filmmaker Felipe Carmona. Penal Cordillera centres on former torturers of Pinochet's dictatorship living out their sentences in a luxury prison, only to have peace disrupted when a television crew turns up to interview one of them.
Guto Parente's A Strange Path sees a film director forced to reconnect with his father when the pandemic traps him back in Brazil after a film premiere.
Also screening in WIP Latam is the debut feature documentary from Laura Placarte. In Mexican Dream, a woman struggles to rebuild her life with a new partner after surviving domestic abuse.
The final project is Sandra from Colombian filmmaker Yennifer Uribe Alzate about a single mother who goes on an exploratory joruney of her desires after having an affair with a bus driver. The film has participated in multiple workshops and labs including Proyecta at Ventana Sur in 2018.
Previous WIP Latam selections have included Manuel Abramovich's Pornomelancolía which is playing in San Sebastian's official selection this year and Laura Baumeister's Daughter Of Rage, screening in the New Directors strand.