EXCLUSIVE: The Awakening producer boards dark comedy adapted by the late Johnny Ferguson.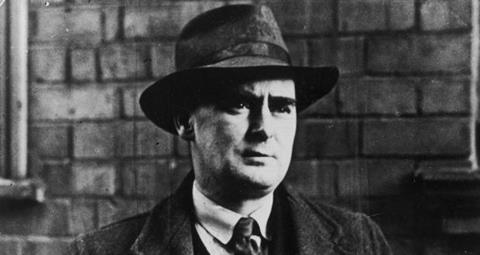 UK producer Sarah Curtis (The Awakening) of Forthcoming Films has boarded an adaptation of celebrated twentieth century Irish writer Flann O'Brien's darkly comedic story The Dead Spit Of Kelly about a taxidermist who kills his boss and then dons his skin to hide the crime.
"It's a very unusual story," said Irish producer Michael Garland of Grand Pictures who initiated the project, which is based on a screenplay by the late writer Johnny Ferguson (Gangster No.1).
"We'll be looking to use the Irish tax incentive and will also apply to the Irish Film Board (IFB). Sarah will handle the UK elements," said Garland.
The producers are in negotiations with a top UK director while casting and financing are underway for a late 2017 shoot.
Curtis, whose credits include the political drama The Coalition and 2011 feature Hysteria, is also currently developing Ophelia, a reimagining of Shakespeare's Hamlet with Daisy Ridley and Naomi Watts attached.
Syrian-set drama
Other projects on the Grand Pictures slate include Stolen inspired by the true story of an Irish woman who entered war-torn Syria to retrieve her young daughter after she was abducted by her estranged husband.
Lisa Mulcahy – whose recent credits include the award-winning soap Red Rock and family adventure tale The Legend Of Longwood - will direct her own adaptation of Louise Monaghan's published account of the perilous and emotional journey, Stolen: Escape From Syria.
"She goes into Syria as hundreds and thousands of people are leaving to get back her child back. It's not so much a thriller as an examination of love and the impact of a situation like this on all involved," said Garland.
He is teaming with compatriot producer Paul Myler at Epos Films, who first optioned the rights to the autobiography.
"We have a script which we are sending out to potential financiers and sales agents. Casting is now our priority. It's a great female role," he said.
Garland is hoping to secure the backing of the IFB for the project but says it will be impossible to tap into Irish tax incentives because it will be shot mainly on location.
He and Mulcahy have already started location scouting for shoot destinations. They recently visited Jordan and are also mulling Morocco or even Turkey.
Paris Co-production Village
Garland was speaking to Screen at the Paris Co-production Village (June 8-10) where he presented director Ian Fitzgibbons's Dark Lies The Island.
He describes it as a dark comedy set in the middle of nowhere in Ireland and populated by a series of larger-than-life, off-the-wall characters whose lives collide after a body is fished from a local lake.
It is based on a collection of short stories by Irish writer Kevin Barry who has adapted the work for the big screen.
Casting is currently underway for pre-production at the end of 2016 and a planned shoot in early 2017.
He and Fitzgibbon previously collaborated on Death Of A Superhero starring Thomas Brodie-Sangster as a dying teenager opposite Andy Serkis as a doctor helping him to cope with his mortality.