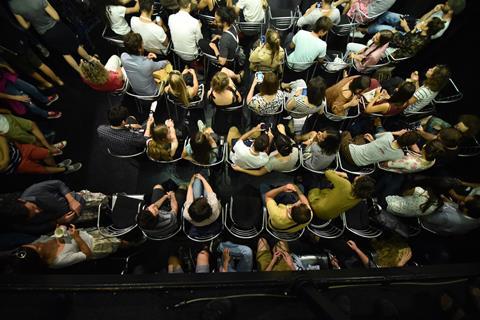 Sixty-four participants from roles across the film industry have been selected for Talents Sarajevo, the 13th edition of Sarajevo Film Festival's regional training initiative for aspiring film professionals.
The selection for 2019 includes 12 actors, 15 directors, six screenwriters, five producers, five cinematographers, three editors and five critics.
There are also seven filmmakers represented in the 'Pack & Pitch' project development lab, plus six in the Film Stage Studio workshop.
This year's Talents Sarajevo has a focus of 'Innocence Un/Protected', exploring the relationship between innocence and contemporary cinema.
Events include project labs, project studios, a talent summit, and a talent press section for the critics.
The Talents Sarajevo program selects its participants from Southeast Europe and the Southern Caucasus, with 15 of 19 eligible nations represented this year.
The most-represented countries are Turkey, with 11 participants across all the sections; and Greece with nine.
The full list of participants is available on the Sarajevo Film Festival website.
The 25th Sarajevo Film Festival will take place from August 16 to 23. Earlier this year it announced Ruben Östlund as its jury president, with Pawel Pawlikowski – who opened last year's event with Cold War – receiving the honourary Heart of Sarajevo award.