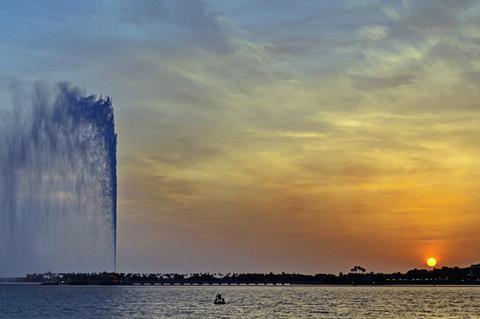 Saudi Arabia has announced the launch of the Red Sea International Film Festival in 2020 in the historic district of the port city of Jeddah.
The festival was announced on Wednesday evening (27) by Prince Badr Bin Farhan Al Saud, Saudi Arabia's minister of culture, at an event in Riyadh. Prince Al Saud said the event will focus on emerging talents from Saudi Arabia, the Arab world and the "Global South", as well as new trends in storytelling internationally.
Alongside screening films, the event will also feature an industry component called the Red Sea Film Lodge, comprising a year-round film development lab aimed at local and regional directors as well as production and co-production prizes awarded to the best projects.
The event will be organised by the newly launched Red Sea Film Festival Foundation, a non-profit cultural organisation supporting the growth of a film-making community in Saudi Arabia through pioneering event and programmes. Organisers had not responded to Screen at time of writing to say precisely when in 2020 the event will take place.
The foundation is chaired by Prince Al Saud, while Saudi producer and director Mahmoud Sabbagh, best known for Barakah Meets Barakah, is its president.
Saudi Arabia has been widely expected to create some sort of film festival ever since it lifted its 30-year ban on cinemas at the end of 2017 and started building its own film and TV industry as part of a strategy to diversify its economy away from oil.
"The new Arab film festival will champion the evolution and growth of the local film industry following a 30-year hiatus during which time there was a ban on cinemas in Saudi Arabia," a press release read. "The festival aims to boost local production and to invigorate distribution in the country for local and international films."
It is too early to say whether the new festival will fill the vacuum in the Gulf region left by the sudden closure of the Dubai International Film Festival (DIFF) in 2018.
It also remains to be seen how it will fit into the wider Middle East film festival and project development scene, which includes the El Gouna and Cairo film festivals in Egypt, the revamped Marrakech International Film Festival in Morocco, and the Doha Film Institute's respected project development event Qumra.