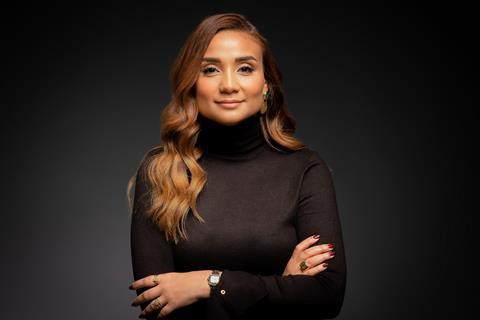 Saudi Arabian company Arabia Pictures Group has unveiled its involvement in a raft of high-profile Egyptian features, during a presentation at Cairo International Film Festival (CIFF, Nov 26-Dec 5).
The Egyptian projects include Hani Khalifa's drama Cairo Mecca.
Local star Mona Zaki plays a woman on a mission to participate in the Hajj, the annual Muslim pilgrimage to the holy site of Mecca in Saudi Arabia, to atone for past bad deeds.
It is lead produced by Cairo-based Film Clinic with Egypt's Lagoonie Film Production and The Producers.
The company has also boarded Hisham Fathy's fantasy romance The Title Holder, co-starring Hisham Maged and Dina El-Sherbiny, and Taghreed Abul-Hassan's Snow White by Taghrid A. Maksoud Abouelhassan, about a little person, living a double life online.
The announcement is a sign of the growing synergies between the Middle East's biggest film industry in Egypt and its burgeoning fledgling counterpart in Saudi Arabia, following the lifting of the latter's 35-year cinema ban at the end of 2017.
"To show our appreciation for Egyptian cinema, its actors, and our partners, we opted to announce these plans during the Cairo International Film Festival, which is home to the largest and oldest industry in the region," said Arabia Pictures CEO Roua Al Madani.
"The majority of our projects are focused on film, which expresses our profound enthusiasm for this type of art and our desire to see significant growth in this industry in Saudi Arabia," she added.
In another sign of its affinity with Egypt and CIFF, the company also supported the festival's Cairo Film Connection project market for a fourth year, with its $10,000 cash prize going to Tunisian director Mahdi Barsaoui's drama Aïcha produced by Habib Attia of Tunis-based Cinetelefilms.
Al Madani, who previously held a number of positions at the Saudi-owned, pan-Arab MBC Group, launched Arabia Pictures Group in 2019 with the company's president Abdullah Al-Ahmari. The firm operates out of Al Khobar in eastern Saudi Arabia and Riyadh, and also has an office in Dubai.
Its slate also includes two Saudi Arabia-shot features, starring mainly Saudi casts and directed by Egyptian filmmakers, which are completed and gearing up for a theatrical release.
They comprise Akram Farid's comedic thriller The Only Witness, starring Faisal Al Zahrani, Mila Al Zahrani, and Adwa Fahd, and horror film The Prisoner, starring Khaled Saqr, Ilham Ali and Khalid AlHarbi. The latter is directed by Mahmoud Kamel, best known internationally for The Black Box.
Projects in development and pre-production include its first Saudi-directed film Dabbet El Namla, which translates as Ant's Beat, fantasy comedy Draco Ra and TV drama Tolin.