London-based Film Constellation has secured several territory deals on its sci-fi Aniara.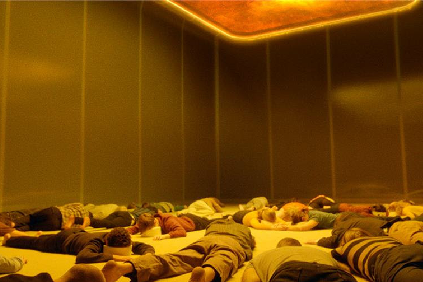 The film has gone to Kinovista for France, Eurovideo for Germany, Austria and Switzerland, and At Entertainment for Japan.
Arrow Films previously acquired UK rights after the film premiered at the 2018 Toronto International Film Festival in the Discovery programme.
Pella Kågerman and Hugo Lilja directed the story of a ship carrying settlers to Mars. When knocked off course, the consumption-obsessed passengers are forced to consider their place in the universe. It was adapted by the directors from a work by Swedish Nobel Prize–winning writer Harry Martinson.
The cast features Emelie Jonsson, Arvin Kananian, Bianca Cruzeiro, Anneli Martini, Jennie Silfverhjelm, Peter Carlberg, and Emma Broomé. Annika Rogell produced.
Film Constellation handles global rights on the film outside of Scandinavia, where SF Studios will release. Magnolia previously picked up US rights in a deal with Film Constellation and Endeavor Content.