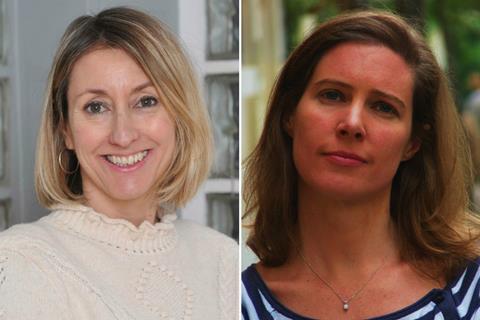 Screen International has appointed Louise Tutt as deputy editor and Melanie Goodfellow to the role of senior correspondent for Europe and Middle East.
Tutt, who has previously held titles at Screen including reporter and features editor, rejoins Screen in a role she previously held from 2005-2012, bringing her vast wealth of experience and industry knowledge back to the brand.
In her role, Tutt will work across the digital and print sides of the brand, with her remit including overseeing and managing the news operation on screendaily.com. Assuming responsibility for the news content on Screen, Tutt will work closely with the London-based online team and the international editors and correspondents.
"The international film and high-end TV industry is more complex and fast-changing than ever and Screen International's global network of writers are the most informed, talented and well-placed to identify new trends and analyse their impact," said Tutt. "I could not resist the opportunity to rejoin the team at such an exciting time."
Goodfellow, who first joined Screen as Italy correspondent in 1997 and has been Screen's France correspondent since 2011 (adding the Middle East in 2015), will expand her role to become senior correspondent, Europe and the Middle East. Goodfellow will retain her current duties while further applying her knowledge and expertise of the overall European market to provide deeper analysis and feature content for print and online.
Goodfellow's enhanced role will not impact Screen's network of European correspondents, who will continue to cover and be the key contacts for their markets.
Ben Dalton, who joined Screen in February 2018 as online/editorial assistant, steps up to the role of reporter, while continuing his responsibilities working alongside the online editor on the daily management of screendaily.com.
Tutt and Dalton are based in Screen's London headquarters and can be reached at louise.tutt@screendaily.com and ben.dalton@screendaily.com.
Goodfellow will attend major markets and events throughout the year for Screen, including Berlin, Cannes, Qumra, MIPTV and Mipcom. She can be reached at melanie.goodfellow@btinternet.com.
"Louise has continued to be involved in Screen since I joined the brand in 2015, and I couldn't be more delighted to welcome her back as deputy editor," said Screen editor Matt Mueller. "She brings deep industry knowledge and vast experience with the brand, not to mention being an outstanding and dedicated journalist."
"I'm also thrilled to have Melanie joining in an expanded role on Screen. Like Louise, she is an outstanding and vastly experienced journalist. As the global film industry continues to evolve in fascinating ways, having her wider perspective on the European market while also continuing reporting from France and Middle East will be a real asset to Screen."
"And Ben, in his short time at Screen, has already firmly established himself as a fantastic new team member and I'm pleased to name him reporter as he continues to develop his career."