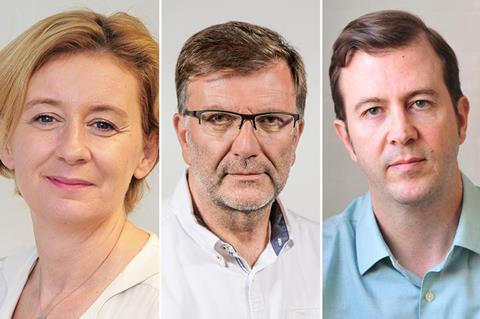 The latest in our ScreenDaily Talks webinar series is taking place on Monday September 7 at 16.00 BST and will focus on this year's Venice Film Festival, the first major film festival to take place as a physical event following the outbreak of Covid-19.
Screen International editor Matt Mueller and reviews editor Fionnuala Halligan will be joined by Premier PR director of film Jonathan Rutter live on the Lido at the Venice Film Festival.
Together, they will discuss what attending the festival is like as an industry delegate; which films are making an impression this year; and how coverage of the event has been impacted by Covid-19 restrictions.
The 30-minute discussion will be followed by a live Q&A in which the audience will be able to ask questions to the panellists; we can also take advance questions at orlando.parfitt@screendaily.com.
The webinar will be available to watch on screendaily.com after it has taken place.