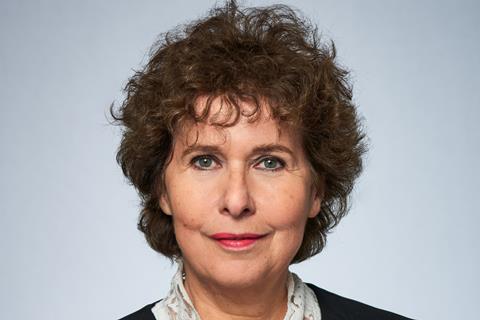 French TV festival and industry event Series Mania, which is due to take place March 20-28 in the northern French city of Lille, is pushing on with preparations for its imminent edition in spite of uncertainty around how the coronavirus situation will evolve.
Series Mania founder and general director Laurence Herszberg told Screen that as of Thursday (5) the festival and its industry-focused Series Mania Forum (March 25-27) and Lille Dialogues (March 26) were still due to take place.
"I'm not going to suggest that it will be business as usual but for now the festival and Forum are going ahead," said Herszberg.
"We know that the regulation might change if the situation in France evolves and we will adapt and act accordingly. We will have a better idea next week."
As of Thursday afternoon, there had been 377 confirmed cases of coronavirus across France and six related deaths, according to government figures.
French president Emmanuel Macron was holding a high-level meeting with representatives of a number of top public and private medical institutions on Thursday afternoon to discuss how to tackle the outbreak going forward.
The country is currently at what it calls "stage 2" of the three stages for the virus, which implies it is still trying to contain the outbreak.
France's director general of health Jerome Salomon said earlier this week, however, that he expects France to enter "stage 3" at some point, meaning the country would be in the grip of a full-blown epidemic.
It is not exactly clear how the declaration of "stage 3" could impact day-to-day life in the country but it means the government would have the power to impose restrictions on public transport, schools, hospitals, and businesses as well as cultural and sporting events.
Herszberg was talking to Screen the day after the organisers of MIPTV announced they were cancelling their 2020 edition, which had been due to take place March 30-April 2 in Cannes.
Series Mania is in a different situation from MIPTV. Unlike MIPTV, which is organised by private exhibition company Reed Midem, Series Mania is a state-backed event and does not need to turn a profit to survive and is not dependent on how many people buy badges or book stands.
Herszberg said the festival was currently canvassing all its participants and speakers on whether they still planned to come.
"For the moment, we had some cancellation from speakers but it's not a tsunami," she said.
She added most of the independent producers remained enthusiastic about attending, while there were question marks around employees of bigger corporate groups, which were taking a more cautious approach with regards to staff travel arrangements.
One key London-based company said off the record, however, that its team was still poised to attend, suggesting a major exodus was not underway just yet.
In the meantime, Herszberg said she and her team were also exploring ways in which parts of its planned industry activities, such as the co-production pitching sessions, could be carried out online.
"If I have to cancel I don't want a dry cancellation. I see all those events cancelling but without proposing anything to evolve our business to work differently," she said. "We would use it as an opportunity to imagine what the festival could be in the future, in this very green era."