Film tells the story of Jewish painter Charlotte Salomon.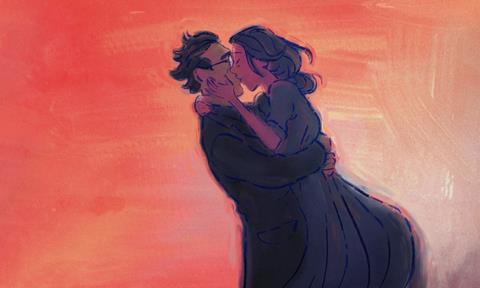 French animator and director Bibo Bergeron (Shark Tale, A Monster In Paris) and his producer Julia Rosenberg are at Jerusalem Film Festival this week to check out the city's budding animation scene and discuss potential partnerships, as the pair gear up for their ambitious feature animation project about German-Jewish painter Charlotte Salomon.
Bergeron is also taking part in Jerusalem Film Festival's animation development event The Hop, Skip & A Jump II today (July 19), where he will deliver a masterclass.
The pair's $10m production Charlotte, which has been supported in development by Telefilm Canada, is a Canada-France-Belgium co-production between Rosenberg's January Films, Jérôme Doppfer of Balthazar Productions, Eric Goossens and Anton Roebben of A Monster In Paris production company Walking the Dog, and My Life Of A Zucchini outfit Blue Spirit Animation.
The screenplay has been written by Erik Rutherford and Miriam Toews. François Moret is the production designer and Uwe Heidschötter is the character designer. Production will get underway at the end of 2017.
Charlotte is a 2D animation project inspired by the life and work of German-Jewish artist Charlotte Salomon, who painted 769 works in the south of France between 1941 and 1943 while hiding from the Nazis. The film's visual style is inspired by Salomon's paintings and depicts her life until October 1943, when she was captured and deported to Auschwitz, where she died in the gas chambers, aged 26.
"Charlotte Solomon was a free-spirited artist whose work was ahead of her time," Bergeron told Screen. "Her story spoke to me immediately. Who wouldn't want to tell this tale of courage? It went straight to my heart." Also speaking to Screen, Rosenberg revealed that they would "love to find a way to work with Israeli animation talent on the picture".