Actor caught on camera insulting black police officer.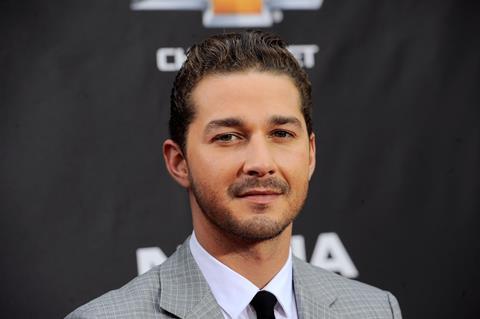 Troubled actor Shia LaBeouf took to social media on Wednesday to apologise for a racist outburst recorded on police video.
LaBeouf was caught on camera insulting a black police offer following his arrest in Savannah, Georgia, on Saturday on suspicion of obstruction, disorderly conduct and public drunkenness after he allegedly asked a passer-by for a cigarette.
LaBeouf is heard in the video saying to the black officer: "You're going to hell, straight to hell, bro." When the officer's white colleague asked LaBeouf how he could make that statement based on the man's colour, the actor replied, "It means a whole lot, bro."
Moments later the actor, who was in the process of being fingerprinted by the officers, claimed he had been arrested because he was white.
LaBeouf, who earned strong reviews in Andrea Arnold's Cannes 2016 selection American Honey and stars as tennis legend John McEnroe in the upcoming Scandinavian drama Borg/McEnroe, said on Wednesday he was "deeply ashamed" of his behaviour.

Wednesday's social media post read: "I am deeply ashamed of my behavior and make no excuses for it. I don't know if these statements are too frequent, or nor shared often enough, but I am certain that my actions warrant a very sincere apology to the arresting officers, and I am grateful for their restraint. The severity of my behavior is not lost on me.
"My outright disrespect for authority is problematic to say the least, and completely destructive to say the worst. It is a new low. A low I hope is a bottom. I have been struggling with addiction publicly for far too long, and I am actively taking steps toward securing my sobriety and I hope I can be forgiven for my mistakes."
In recent years LaBeouf has made a name for himself for his increasingly eccentric and erratic behaviour. He was arrested in January following a row with a visitor to his art project #HeWillNotDivideUs.
LaBeouf's film credits include the first three Transformers films, Disturbia, Charlie Countryman, Bobby, Nymphomaniac Vol. I and Vol. II, and Fury.