Shout! Factory secures North American rights to CG-animated feature.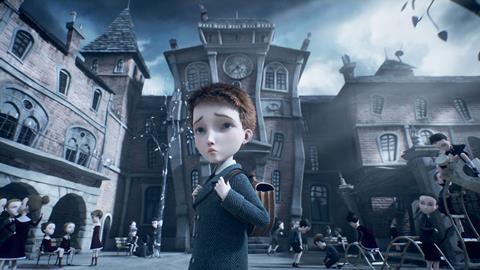 Shout! Factory and EuropaCorp have entered into an exclusive picture deal to distribute Jack and the Cuckoo-Clock Heart (Jack et la Mécanique du Coeur) in both the US and Canada.
Directed by Mathias Malzieu and Stéphane Berla, the CG-animated family adventure is produced by Virginie Besson-Silla and EuropaCorp.
Shout! has secured all distribution rights to the film, including theatrical and digital distribution, home entertainment and broadcast for cross-platform releases. The company plans a strategic rollout in select theaters, video-on-demand, electronic-sell-through, TV and in all packaged media in 2014.
In a joint statement, Shout! Factory's founders Richard Foos, Bob Emmer and Garson Foos said: "We enjoyed tremendous success with Bibo Bergeron's A Monster in Paris from EuropaCorp, and this new opportunity continues to build on our prowess in distributing premiere animation and family friendly content in the entertainment marketplace."
Adapted by Mathias Malzieu from his own bestselling novel, Jack and the Cuckoo-Clock Heart begins in 19th-century Edinburgh and centres on a man whose heart was replaced with a clock when he was born. He must now avoid feeling love as the strength of the emotion could be too much for his heart.
The film screened at the Berlin International Film Festival in the Generation KPlus section earlier this month and is now playing in French cinemas.