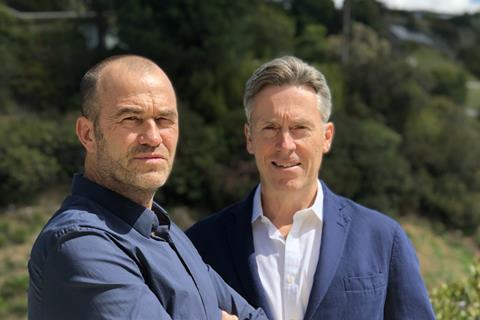 Television writer-producer Simon Mirren and former Content Media president of film Jamie Carmichael have launched Los Angeles-based TV and film company Atlantic Nomad.
The company plans to make six-10 original series from the US and the UK over the next year and one or two theatrical projects a year, supplying studios, networks, digital platforms and independent distributors worldwide.
Its first two projects will be The Knowledge, a British espionage drama series, and Hammerhead, a California-set crime series about a grieving mother battling gangs, the Mafia and the government.
Mirren and Carmichael, who are both British and based in Los Angeles, will introduce Atlantic Nomad at next month's MIP-TV market in Cannes, where they plan to begin discussions with global distributors and platforms.
Mirren, best known for writing and producing such series as Criminal Minds and Without A Trace, said: "The international eco-system of how drama is created is experiencing a seismic change. Atlantic Nomad's collective experience in developing, financing, producing and distributing global premium hit shows and films offers an undeniable bridge into the future of storytelling."
Carmichael, who prior his 15-year stint at Content was head of international distribution for Icon Entertainment, added: "It's a great time to build a creative-led business, and I couldn't have found a stronger partner than Simon.
"He has a rich, muscular voice that is both emotional and authentic, and our debut American and British slate is impressive. Simon is also a talent magnet and champion – he has a flare for finding, and helping great new writers. We're already working with some wonderful new people. Feels like we're building a really creative and productive engine."
Mirren's long time writing partner and co-creator David Wolstencroft will also be involved in Mirren's Atlantic Nomad projects.