Companies struck the deal at Screen Singapore 2016; Rocky and Creed duo team on Stano.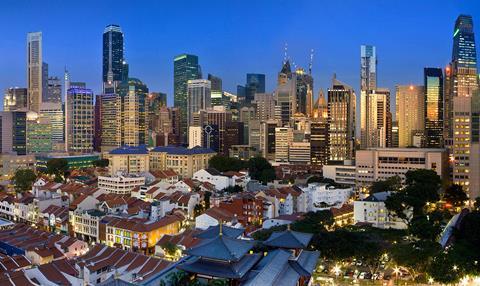 Aurora Media Holdings has signed a multi-picture development and production agreement with Kathy Morgan International at Screen Singapore this year.
The Asian media organisation recently established a $30m content fund which will be utilised in this deal with Kathy Morgan International to distribute and develop upcoming international film projects.
Aurora Media Holdings will serve as producers on a slate of new movies with Kathy Morgan International including Stano, which will be directed by Oscar-winner John G.Avildsen (Rocky) and produced by William Chartoff (Creed). The film is an underdog story about a rising baseball star who finds himself in prison after a terrible accident. The movie will begin principal photography next spring with the investment firm Salt Media also offering support.
The sales and financing under the agreement will largely be handled by Kathy Morgan International, which has previously worked on the funding of Oscar-nominated films including the Danish Girl.
Kathy Morgan, president of KMI, will be installed onto Aurora's advisory board as it looks to develop further international deals.
Commenting on the agreement she said: "We are thrilled to be starting this collaboration with Aurora Media, one of the most exciting players in Asia right now. They are at the forefront of innovation in the rapidly changing international media landscape. Their imagination, work ethic and excellent taste in material is inspiring and we are proud to work with them to develop and produce films for the worldwide market place,"
Justin Deimen, head of investments at Aurora Media Holdings, added: "Part of our strategy in Aurora is to work with top entertainment minds in different territories globally and to bring on board their acumen and experience in identifying key projects that works for our growth strategy. Kathy is one of the best at what she does, and we're glad to work with her on building a diverse portfolio of projects with worldwide appeal."