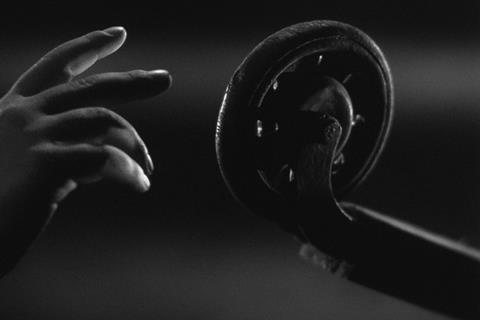 Charlie Shackleton's non-fiction feature The Afterlight, which exists on a single 35mm print, has set a 12-date UK-Ireland tour, self-distributed by production company Loop.
The film will play locations around the territory from June 29th with in-person introductions and Q&As from UK filmmaker Shackleton.
Only one copy of the film exists, meaning it erodes every time it screens. It is described by the filmmakers as "a living document of its life in circulation. Eventually it will disappear entirely."
The Afterlight is currently touring North America, having had its world premiere at BFI London Film Festival last October.
The film connects fragments of hundreds of films from around the world to create an ensemble cast of actors, none of whom are still alive.
It is produced by Catherine Bray, Anthony Ing and Shackleton for Loop, with cinematography from Oscar- and Bafta-nominated The Favourite DoP Robbie Ryan.
"The Afterlight is a film about the collective memory we create when we share in the communal experience of cinema, and as it exists as a single 35mm film print, it can only be experienced communally, in the cinema," said Shackleton.
Shackleton's previous films include feature-length essay titles Beyond Clueless and Fear Itself; he won the British Independent Film Award for best short film in 2017 for Loop production Fish Story.