The film-makers will each receive an expert mentor to help develop their feature projects.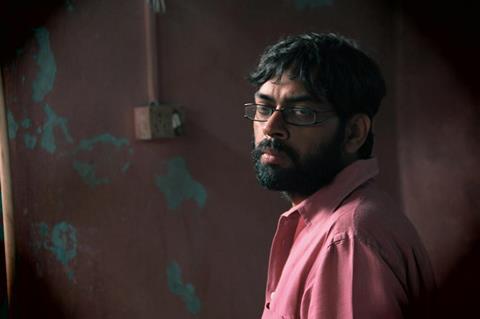 Dubai International Film Festival (DIFF) is partnering with the PJLF Three Rivers Residency, designed to support Indian film-makers in developing their scripts. The residency provides six writer-directors a year with a distraction-free space to write their scripts, the help of an expert mentor and the opportunity to present their projects at DIFF.
The six filmmakers selected this year include Kanu Behl [pictured], whose debut Titli screened at Cannes Un Certain Regard in 2014, Arun Karthick, who debuted with Rotterdam title The Strange Case Of Shiva, Raj Rishi More, who served as assistant director on The Lunchbox, Miransha Naik, Sonal Jain and Pushan Kripalani. Naik recently completed post-production on Juze, which has been picked up by Films Boutique and secured a French release through Sophie Dulac Distribution.
This year's advisers include Molly Stensgaard, Franz Rodenkirchen, Marten Rabarts, Gyula Gazdag and Olivia Stewart, who has developed and launched the residency programme. Stewart's credits as producer include The House Of Mirth and Velvet Goldmine.
PJLF Three Rivers provides three residencies per year, each lasting 30 days, for two writer-directors at a time. The first weekend of each residency includes two days intensive script consultation with two expert advisers, to be followed by Skype sessions.
The second phase of the programme involves participation at DIFF, including pitching training by an industry expert and a networking event to introduce the filmmakers to potential co-producers and sales agents.
PJLF Three Rivers Residency is a private initiative supported by the PJLF Arts Fund and the Chatwin Scholarship.
DIFF managing director Shivani Pandya said: "We are delighted about our new collaboration with the PJLF Arts Fund. Sharing the same goal we aim to support up-and-coming talent at a crucial point in their careers to develop their skills, connections and projects during the festival through access to industry professionals from the global film industry which is key to their success."
Olivia Stewart said: "The Residency was inspired by my experiences working with the Binger Filmlab and NFDC's Film Bazaar workshops and their National Script Labs, and I felt that in many cases what was missing was somewhere that could provide enough time away from the distractions of every day life so that the writer/directors could concentrate single-mindedly on writing. This, together with the guidance of the best advisors, is what we have successfully achieved with our first year's Residencies. Equally essential, however, is a final goal and an opportunity for the writer/directors to present their projects and extend their contacts, and we couldn't be more pleased that the Dubai Film Market is to be our partner in this venture."