UK broadcaster Sky has revealed Roman fantasy drama Britannia has been picked up by broadcasters for 124 territories including HBO Nordic, Starz and iFlix.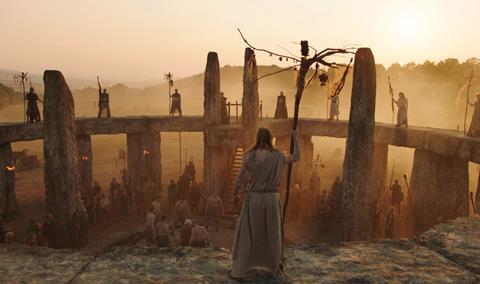 The broadcaster's sales arm Sky Vision has secured a slew of deals for Vertigo Films and Neat Street Productions' 10-parter, which is set in 43AD and follows the Roman army's invasion of Celtic Britain.
The show will air on HBO in Sweden, Norway, Hungary, Denmark, Finland, Poland, Czech Republic and Spain, across the Middle East on Starz Play and on iFlix in Africa. It will also air on Foxtel Australia and via the Hellenic Telecommunication Organisation in Greece, Cyprus and Malta.
Britannia will also air on Sky Atlantic in the satellite broadcaster's home territories of Germany and Italy and be available via Amazon Prime in the US from 26 January. The SVoD operator is a co-producer on the series.
Created by Jez Butterworth, Tom Butterworth and James Richardson, the show was ordered by Sky's head of drama Anne Mensah with commissioning editor Cameron Roach and director of Sky 1 Adam MacDonald.
Britannia launched in the UK on Thursday with a combined overnight audience of 540,000 across two screenings, making it the channel's best-performing original show since Fortitude in January 2015.
Sky Vision managing director Jane Millichip said sales to 120 territories had been secured ahead of launch.
"From Jez and Tom Butterworth's brilliant scripts through to the gripping performances, Britannia delivers fantastic scale and entertainment," she added.
"It is also fantastic to represent a series of scale in which strong female characters are woven into the fabric of the story and are at the heart of the action."