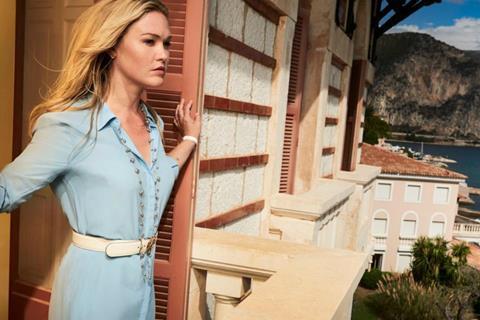 Sky is taking a bold step into in-house production, relieving Cameron Roach of his commissioning duties and tasking him with creating original shows.
Roach will head up Sky Studios, a dedicated drama production hub designed to forge relationships between the pay-TV broadcaster and directors, writers and producers.
As head of the division, Roach will work closely with talent on developing projects before brokering co-production deals with third parties and assuming an executive producer role. Over time, Sky Studios is expected to move towards fully producing projects.
The hub's first co-production credit will be the second series of Sky Atlantic's glossy crime Riviera, alongside original creator Archery Pictures. Roach will act as an exec producer with significant editorial input on the 10-parter, which is due to air in 2019.
In a note to staff, Sky managing director of content Gary Davey said the aim of the unit is to build on the broadcaster's burgeoning portfolio of originals.
"In the increasingly competitive global market of drama production, it is important that Sky builds exceptional talent relationships, as well as creating opportunities to source IP and the best international programming in new and innovative ways which Sky Studios will allow us to do," he said.
Davey is understood to be keen to use Sky Studios to replicate the success of World Productions' Save Me, which was worked up as a result of the close relationship between director of drama Anne Mensah and the show's creator Lennie James.
Mensah will add director of Sky Studios to her job title following the move and will continue to retain responsibility for scripted commissions, overseeing a team of commissioning editor comprising Liz Lewin, Gabriel Silver, Serena Thompson and head of development Lindsay Salt.
Roach's senior drama commissioner role will not be directly replaced.
Sky will continue to invest heavily in commissioning shows from suppliers following the move. In July, it unveiled plans to pump £500m into scripted projects over the next 12 months after its 2016 spend surged past the combined investment by the PSBs.
Davey said: "We will continue to commission directly from the great indies we work with as well as working with international broadcasters such as HBO and Showtime. This mixed model will ensure that we bring viewers a great range of world class drama.
Earlier this year, Sky shuttered the in-house production arm it set up as part of Jane Millichip's distribution business Sky Vision, which made Game of Thrones discussion show Thronecast.
Danny Topping, who headed up Sky Vision Productions, left to join Sky-backed producer Znak & Co in March.
This story first appeared on Screen's sister site Broadcast.