Sky's push into 'original' films, announced today, will see the company partner with Altitude Films on the UK theatrical releases of its first titles.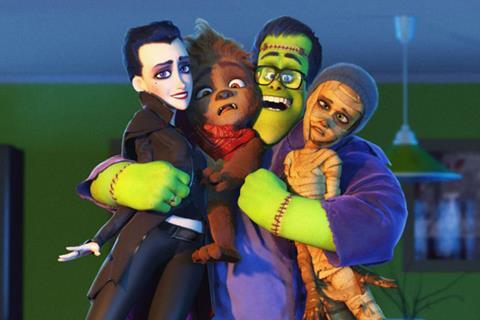 Dubbed Sky Cinema Original Films, the broadcaster will make a slate of titles available for its Sky Cinema TV customers day-and-date with a planned theatrical release, which will be managed by Altitude, the company behind recent UK releases including The Florida Project and Loving Vincent. The company scored its biggest success to date with Moonlight last year.
The first four titles released by Sky, which will control all UK rights, will be Timeless Films' family animation Monster Family, set to launch in March 2018, Rob Cohen directed action movie The Hurricane Heist, slated for an April release, the Clive Owen and Amanda Seyfried-starring sci-fi crime thriller Anon from director Andrew Niccol, which Netflix has for the US and some international territories, and British production Final Score, starring Dave Bautista and Pierce Brosnan, which will both be released later in the year.
Altitude will handle the theatrical side of those four releases and, speaking to Screen, Sky Cinema's group director Ian Lewis said that he "hopes the partnership will continue".
Lewis acknowledged that the planned day-and-date strategy, notoriously unpopular with cinemas, would be a significant hurdle to overcome.
"We understand it's a difficult space – it's very possible some cinemas will not choose to participate," he commented. However, he said that some cinemas had already committed to release the titles, and that the company has been "pleasantly surprised by the response", though declined to reveal which cienemas at this stage as the details are still being finalised.
Lewis added that Sky is hoping the significant marketing spend that the company is putting behind these titles, which has commenced with a Sky Broadband campaign for Monster Family, will encourage cinemas to buy into the strategy.
"If you're running a cinema, your priority is trying to get footfall through the door," he said. "The easiest thing for Sky to do here would just be to show them on Sky – the fact that we're trying to get the films into as many cinemas a possible, as all of our marketing suggests, shows that we're trying as hard as we can to get this to work for the industry, not just Sky as a company."
Sky's push into original films will vary title to title, the overall plan includes development, co-financing and production as well as traditional acquisitions.