Feature-length animation is based on hit TV children's series.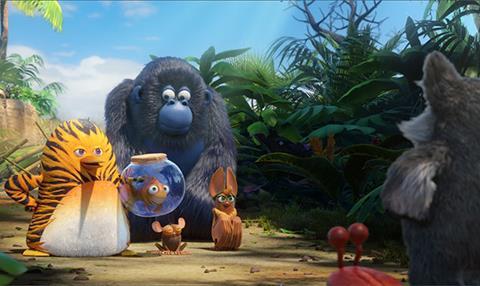 French sales company SND has acquired worldwide rights for children's feature-length animation The Jungle Bunch – The 3D Movie.
The feature-length 3D animation is the latest spin-off from the hit children series The Jungle Bunch about a gang of misfit animals on a mission to protect their fellow beasts.
Due for delivery in Spring 2017, it is being produced by the series French creators Tat Productions with France 3 Cinéma, Master Film and SND on board as co-producers.
In their latest adventure, the Jungle Bunch's tiger striped Kung Fu penguin leader Maurice and his comrades – a goldfish, tarsier and gorilla – fight to protect the jungle from a gang of evil baboons lead by Igor the Koala.
The original series on which the feature is based sold to more than 200 territories, including France (France Television), Italy (Rai)), Spain (Clan), Germany (Super RTL) and Australia (ABC).
"The Jungle Bunch is an established and fast growing franchise. It's an incredible asset for international distributors who can rely on a strong fan base and who will be able to support their release with cross-promotional activities," commented Charlotte Boucon, SND's director of international sales and distribution.