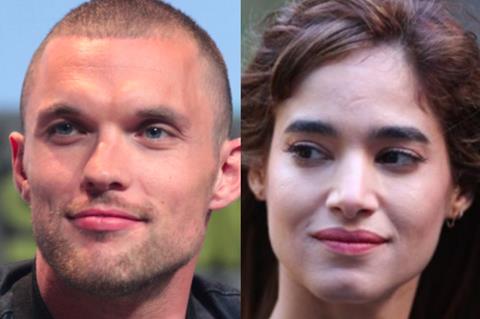 Rising star Sofia Boutella from Climax and The Mummy and Ed Skrein (Midway, Maleficent: Mistress Of Evil) have joined Nicolas Cage in XYZ Films' AFM worldwide sales title Prisoners Of The Ghostland.
Bill Moseley has come on board the English-language debut by Japanese auteur Sion Sono, which will also star Japan's Young Dais and Tak Sakaguchi.
Principal photography is scheduled to commence in Japan this month on the story of a criminal (Cage) dispatched to rescue an abducted woman (Boutella) from a dark supernatural realm known as the Ghostland.
Laura Rister of Untitled Entertainment is producing with Michael Mendelsohn of Patriot Pictures and Union Patriot Capital Management, which is fully-financing. Producers include Ko Mori for Eleven Arts studios, Reza Sixo Safai, and Nate Bolotin for XYZ Films.
Aaron Hendry and Safai wrote the screenplay. Sono's credits include Love Exposure, Tokyo Vampire Hotel, and The Land Of Hope.
XYZ Films is screening at the market the recent Toronto selections Synchronic starring Anthony Mackie and Jamie Dornan, and Color Out Of Space with Nicolas Cage. The sales roster includes Gilded Rage starring Christoph Waltz and Bill Skarsgard, and Airborne with Alexandra Daddario.