Filmmaker was in post production on comedy Aquatic Effect.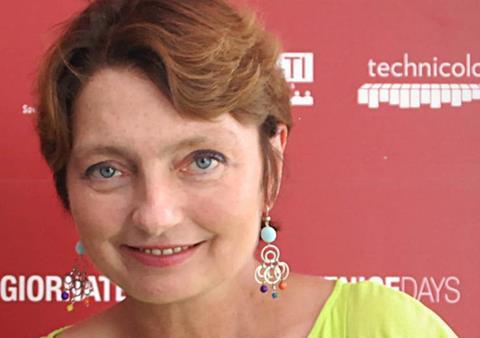 Icelandic-French filmmaker Solveig Anspach died on Friday (Aug 7), aged 54, after a battle with cancer.
The Iceland born writer-director was a graduate of La Femis in Paris.
Her fictional debut feature was 1999's Haut les Coeurs!, which was Cesar nominated. The director, who had been diagnosed with cancer at the time, told the fictional story of a pregnant musician who is told she has cancer (played by Karin Viard, who won a Cesar for the role).
Anspach's 2003 film Stormy Weather, about a young psychiatrist who becomes fascinated by a young woman who refuses to speak, screened in Cannes Un Certain Regard.
Her 2012 film, Queen of Montreuil, won the Lina Mangiacapre Award in Venice Days and the audience award at the Reykjavik International Film Festival.
She was in post-production on her latest film Aquatic Effect (L'effet Aquatique), which was intended as the final film in an offbeat comedy trilogy that started with Back Soon (2008) and Queen of Montreuil.
The new film, shot in Montreuil and Reykjavik, was written with her frequent collaborator Jean-Luc Gaget.
Producer Skuli Fr Malmquist of Iceland's Zik Zak confirmed that the film will be completed.
Anspach's documentaries included Vestmannaeyjar, about the Icelandic town of her birth; and Made In The USA, about a man executed in Texas, which was presented in Cannes Directors Fortnight in 2001 and won the François Chalais Award.