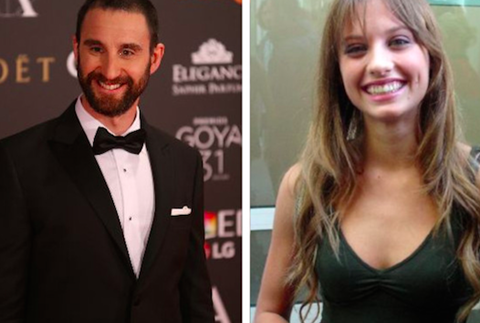 Sony Pictures International Productions, Impala S.A. and Caos Films S.L. will partner on the rom-com Miamor Perdido from Emilio Martínez-Lázaro.
Miamor Perdido reunites the director of The Other Side Of The Bed and Spanish Affair with Dani Rovira, who starred in the hits Spanish Affair and Spanish Affair 2. Michelle Jenner also stars in the story about lovers who break up and whose street cat appears to go missing.
Production is underway in Madrid and will continue for eight weeks in locations in the city and around the Basque Country.
"For José Luis Olaizola and for me, it's a real pleasure to again collaborate – after The Other Side Of The Bed and its sequel – on a film directed by Emilio Martínez-Lázaro," producer José Vicuña said.
"The originality of the script and an excellent cast headed by Dani Rovira and Michelle Jenner means putting together a huge dose of talent on the same project."
Martínez-Lázaro said: "The film was written from the very beginning with Dani Rovira in mind. He is the boy who meets the girl, Michelle Jenner. Working with these two actors is to benefit from the talent of the exceptionally gifted."
"We admired Emilio and Dani's talent in Ocho Apellidos Vascos, which we are reimagining in Latin America next year, and are thrilled to be producing this brand new collaboration in Spain," Sony Pictures International Productions executive vice-president Laine Kline said.
"From Sony Pictures we wish to thank Emilio for entrusting us with his vision and his enormous talent for a project as exciting as Miamor Perdido, and, of course, our friends José Luis Olaizola and José Vicuña for their determination in making it possible" Iván Losada, general manager of Sony Pictures Entertainment Iberia, added.
Miamor Perdido is a production of Sony Pictures International Productions, Discontinuo La Película AIE, Impala S.A. and Caos Films S.L., with the international support of Halley Production and in association with RTVE.