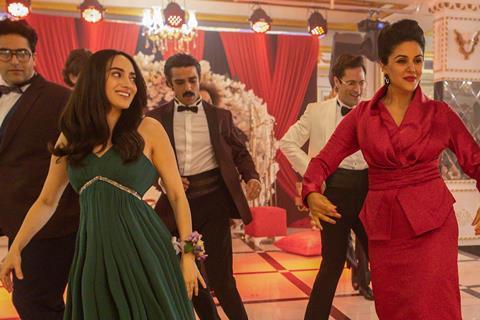 Sony Pictures Classics has acquired North American distribution rights to Maryam Keshavarz's The Persian Version, which won two awards on its debut at Sundance Film Festival last month.
SPC will release the film in partnership with Sony production label Stage 6 Films. Sony Pictures Releasing International will distribute the film internationally.
The third feature from US filmmaker Keshavarz, The Persian Version won the US Dramatic Audience Award and the Waldo Salt Screenwriting Award at Sundance last month.
The film centres on an Iranian-American woman who strives to find balance between her opposing cultures, when her family reunites in New York City for her father's heart transplant.
It stars Layla Mohammadi, Niousha Noor, Kamand Shafieisabet, Bijan Daneshmand, Bella Warda, Chiara Stella, Tom Byrne, and Shervin Alenabi.
Keshavarz wrote the film and produced it for her Marakesh Films, alongside Anne Carey for Archer Gray Productions, Ben Howe and Luca Borghese for AGX, and Peter Block and Cory Neal for A Bigger Boat.
"After two plus years of watching everything at home and in our PJs, I am excited to bring The Persian Version to theatres where we can experience the joy and humour of this big rowdy immigrant American family together in a communal setting," said Keshavarz.
It is the latest deal out of Sundance after pickups for Fair Play by Netflix and Flora & Son by Apple during the festival.