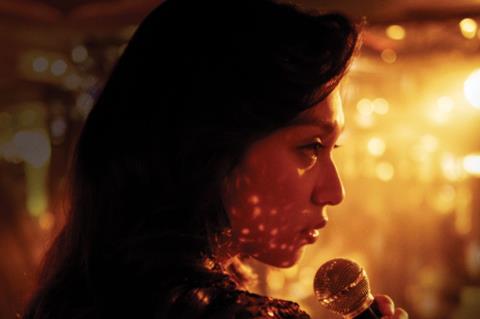 Sony Pictures International Productions has picked up theatrical rights for five Asian territories to anticipated biopic Anita from Bill Kong's Edko Films.
Sony will distribute the film about the legendary Hong Kong singer-actress Anita Mui in Malaysia, Singapore, Taiwan, Thailand and Vietnam in Q4 of this year. Mui stlll enjoys a huge fan base following her death in 2003. Edko will oversee the release of the film in Hong Kong.
Hong Kong fashion model Louise Wong stars as the renowned actress and Canto-pop diva. Edko has kept the casting news under wraps until now.
Mui once said that she dedicated her life to the stage. She remained active in Hong Kong's golden age in the 1980s and 1990s, and won the best actress award at both the Golden Horse Awards and Hong Kong Film Awards for her role in Stanley Kwan's Rouge in 1988.
Anita opens with Mui's final concert in 2003 just before she died of cervical cancer at the age of 40 and looks back on her legacy. It is produced by Edko Films and Irresistible Films and marks the solo directorial debut of director-writer Longman Leung (the Cold War films).
Sony previously distributed Crouching Tiger, Hidden Dragon, Lust, Caution and Monster Hunt 2, both produced by Edko, in selected territories worldwide.