Box office boosted by local successes Confidential Assignment and The King.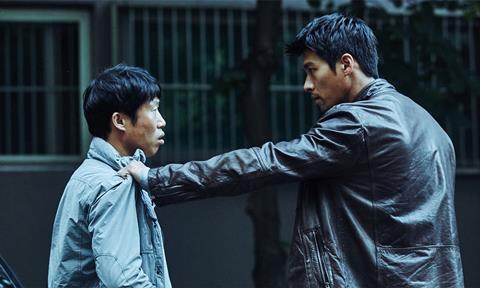 South Korean box office in the first half of 2017 hit an all-time high with $698.7m (KW783.6bn), up 3.4% from the same period last year. Cinemas clocked up a total of 97.2 million admissions, up 2.8%.
Local films took 41.6 million admissions, down 5% year-on-year.
This equaled a 3.5% decrease to 42.8% of market share compared to last year's first half.
Local action thriller Confidential Assignment (pictured), starring Hyun Bin, Yoo Hae-jin and Kim Joo-hyuk took the top box office ranking while Han Jae-rim's local crime drama The King, starring Zo In-sung and Jung Woo-sung took second place.
Foreign films took 55.6 million admissions, up 9.6% from last year's first half, with films such as Beauty And The Beast and The Fast And The Furious 8.
US titles took 48.8% of admissions while European films took 2% and Chinese took 0.2%.
Meanwhile, Japanese films' share jumped 86% year-on-year to take 5.2% of market share, mainly on the back of animation Your Name., which took 3.6 million admissions.
Top 5 Box office hits
(title/country/distributor/gross/admissions)
Confidential Assignment (Korea) - CJ Entertainment, $56.9m / 7,820,000
The King (Korea) - NEW, $38.8m / 5,320,000
Beauty And The Beast (US) - Walt Disney Company Korea, $37.5m / 5,140,000
The Fast And The Furious 8 (US) - Universal Pictures International Korea, $26.7m / 3,650,000
The Mummy (US) Universal - Pictures International Korea, $26.7m / 3,630,000