Comedy scores best opening for a Spanish film since The Impossible.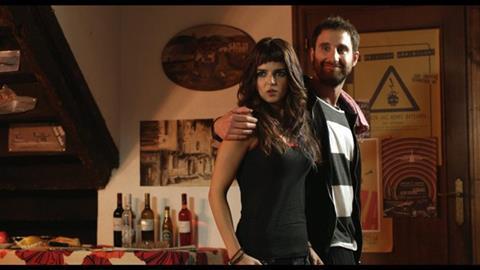 Emilio Martinez-Lazaro romantic comedy Spanish Affair (Ocho apellidos vascos) has taken €2.83m ($3.9m) from 400 screens in its first three days.
It marks the biggest opening for a Spanish film in nearly 18 months since the mammoth $13.1m taken by Juan Antonio Bayona's The Impossible after just four days.
Spanish Affair, distributed by Univeral Pictures Intl. Spain, has been acquired by Vincente Canales' Film Factor for international sales.
The film was produced by Telecinco Cinema, La Zona Film and Wowalski.
It marks the return of local comedy to the top of the box office, after a period in which genre films such as Three Many Weddings and Witching & Bitching ruled over other local fare.
TeleCinco head producer Alvaro Agustín said: "This return to comedy is linked to cycles in production and public preference.
"This is a very difficult period for Spanish people and it's clear that the audience expect to have a good time when they go to see a film".
Spanish Affair centres on youngsters Amaia (Clara Lago) and Rafa (Dani Rovira) who fall in love in Seville. But Amaia belongs to a small, nationalist Basque village in the north of Spain and Rafa is a pure Andalusian. To gain Amaia's father favour, Rafa pretends to be Basque.
With nationalist tensions in Spain in a high, Agustín thinks "this contrast happens in almost every countr and I am sure that international audiences will understand the culture clash we are portraying".
Speaking about director Martínez-Lázaro and writers Borja Coebaga and Diego San Jose, Agustín said: "This is a very good team. We need the fresh touch of these scriptwriters combined with the elements of a classic romantic comedy".
The major marketing campaign led by Telecinco, which boasts seven TV channels, has also boosted its taking. "I think we have had great materials for the film and communicated very well the good spirit of the film," he added.